Last Updated on June 30, 2023 by thecapetownblog
I never believed in love at first sight until I arrived in Cape Town.
The digital nomad lifestyle in Cape Town is unparalleled. With its breathtaking scenery, great weather, and affordable cost of living, Cape Town is the kind of place that really does make you feel grateful to be alive.
I think of Cape Town as the LA of Africa – only it's not overcome with traffic, pollution, and an exorbitant cost of living. Instead, it's affordable, friendly, and easy to get around.
It's a big city, but not one that you ever feel like you need to escape from because there's so much nature interspersed with all of the big city amenities.
To quote Hannah Montana, you really do get the best of both worlds in Cape Town.
Seriously. I challenge you to get bored here.
But obviously, Cape Town has a reputation as a pretty dangerous place, which puts a lot of digital nomads off of coming here. I think that that's an incredible shame, because this city has so much to offer. I was only supposed to spend three months here, and yet I ended up making it my permanent home.
So if you're thinking about living as a digital nomad in Cape Town, I've written this guide containing absolutely everything you need to know about life in the Mother City. Happy reading!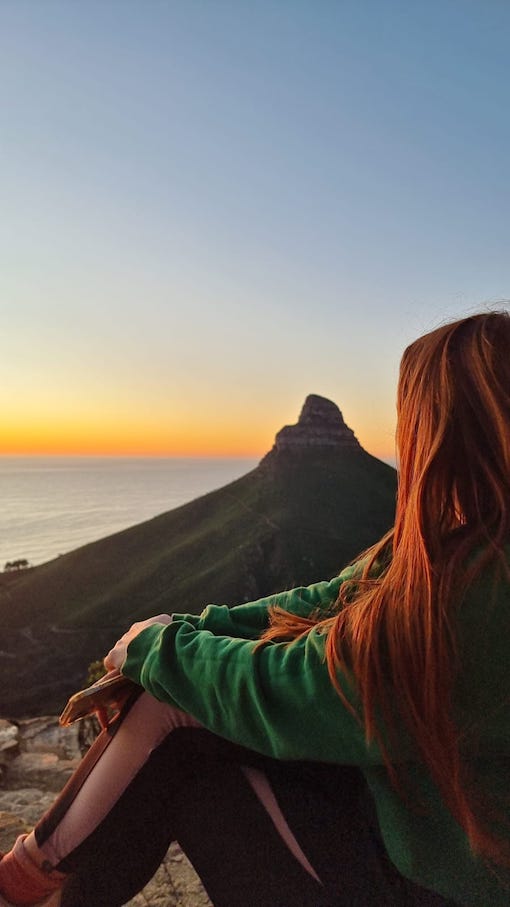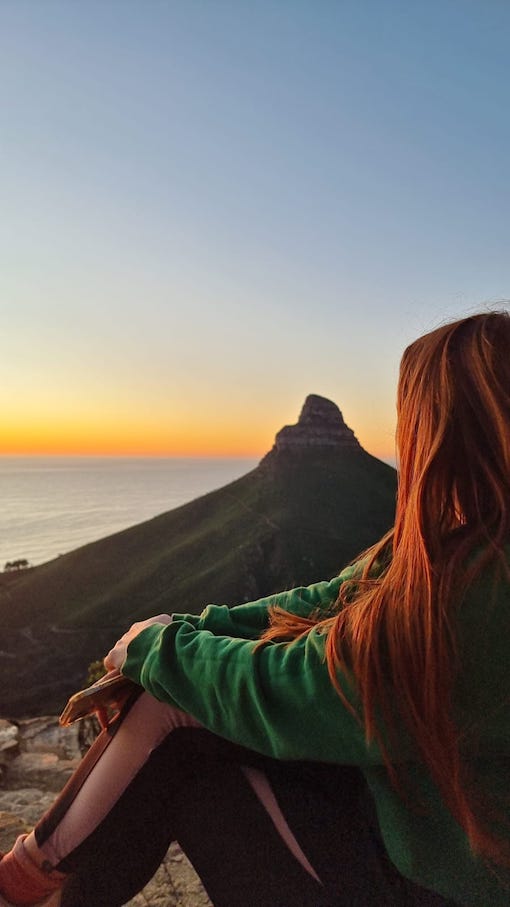 This post may contain affiliate links. When you make purchases through these links, I earn a small commission at no extra cost to you, which helps to keep this blog up and running. Thank you so much!
Pros of living as a digital nomad in Cape Town
Let's start with the positives (of which there are many).
It's beautiful
Probably the biggest advantage of living in Cape Town is that it's an incredibly beautiful city. You can see either a mountain or the ocean pretty much anywhere you go… and often, you can see both.
All of this natural beauty (plus the excellent weather) is very conducive to an active, outdoor lifestyle. You can go for a hike in the morning, and then spend the afternoon on the beach.
There's also the Sea Point promenade, where you'll find people walking, running, and rollerblading pretty much all day long.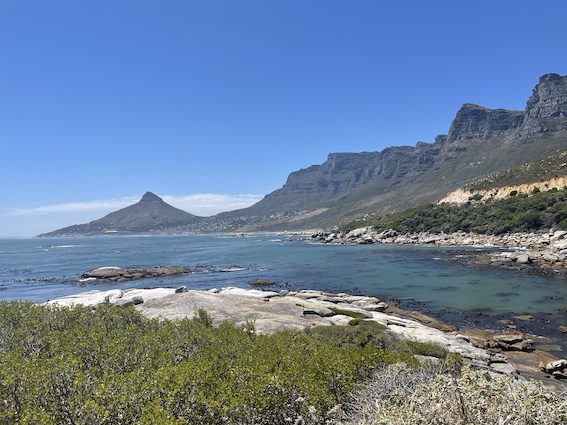 Cape Town is cheap
Due to the weak rand, Cape Town is a very affordable place to live if you're earning pounds, dollars, or euros. I would say it's at least 50% cheaper than living in London – if not more.
I'll get into this more later on, but to give you an overview: you can rent a 2-bed, furnished apartment in one of the best neighbourhoods in town from R16,000 per month (£800), and obviously rent a room for about half the price of that. Not too shabby!
Laidback lifestyle
Capetonians love their leisure time and really do prioritise a healthy work-life balance. After 5 pm on any given day, you'll find hundreds of people heading to the rockpools for a swim, walking along the promenade, and the bars are filling up with people looking for a post-work glass of wine.
All of the fun stuff in Cape Town – be it hikes, beaches, or bars – is so accessible that there's really no need to live for the weekend.
Capetonians are friendly
I'll preface this by saying that some South Africans consider Cape Town to be cliquey, but I think that that's just in comparison to the rest of the country where everyone is even friendlier. I've always found locals to be super welcoming, friendly, and willing to show me all that Cape Town has to offer.
Capetonians are (understandably) very proud of their city and as a digital nomad, it won't take long before you're being invited for brunch, braais, and beach days.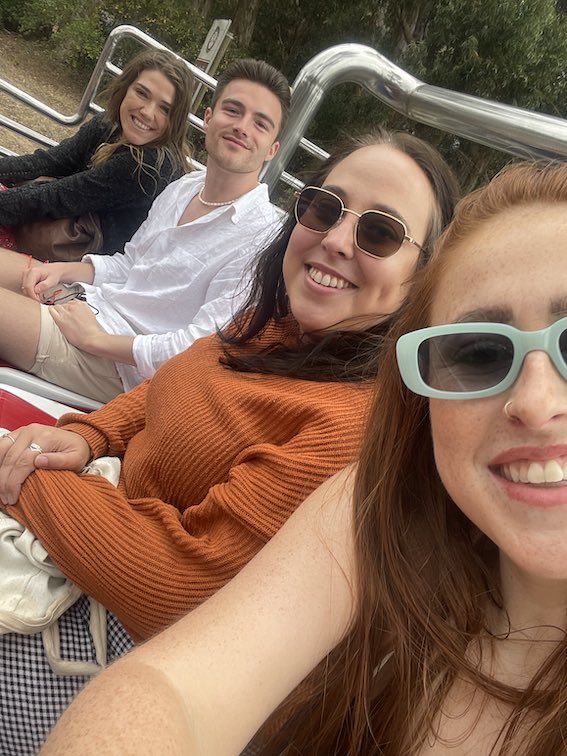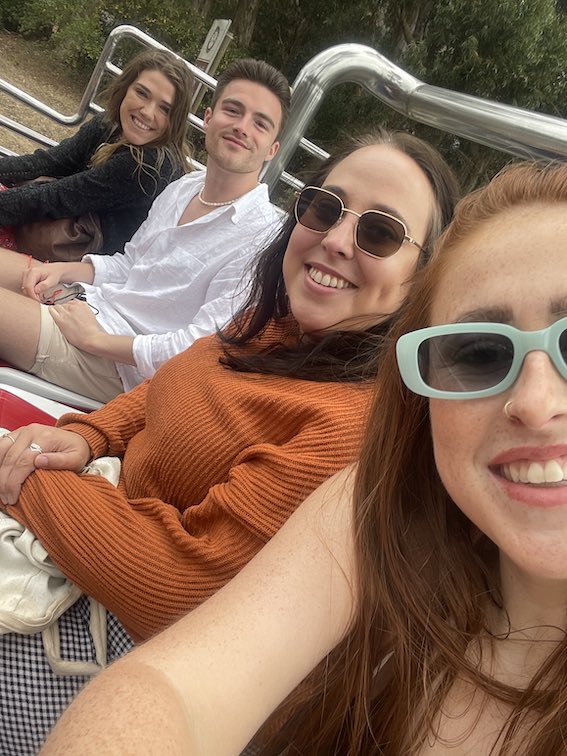 It's easy to get around Cape Town
Cape Town feels like a very compact city, and most of the good stuff is all centred around the City Bowl and along the Atlantic Seaboard, so it never takes you that long to get from A to B.
Uber is cheap here and, according to my friends who visited from London, it's a hell of a lot quicker to get a ride in Cape Town. There's also the MyCiti bus which is cheap, safe, and convenient, and lots of the neighbourhoods in Cape Town are very walkable.
You can also rent a car pretty cheaply, but if you're working from home then you may not feel the need.
If you do want to drive in Cape Town, make sure you read this guide!
You never feel the need to "escape"
Sometimes when you live in a major city, you feel the need to get out fairly frequently and get some peace and quiet. Despite its buzzing entertainment scene, Cape Town isn't like that. You can be in the CBD at 9 am, and hiking in the mountains or chilling at the beach by 10.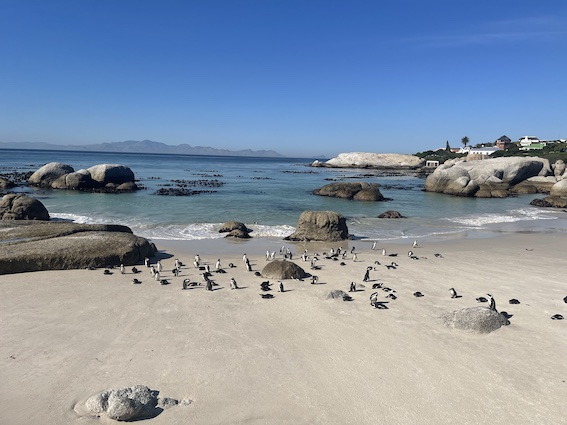 Lots to explore nearby
Okay, so I know I just said that you don't need to get out of Cape Town regularly to maintain your sanity, but there are also lots of beautiful places to explore fairly close to the city.
The tranquil Cederburg mountains are 2.5 hours away, it's a 3 hour drive to the sleepy beach town of Arniston, or you can take a road trip along the Garden Route to Wilderness and Knysna. For more inspiration, check out this list of day trips!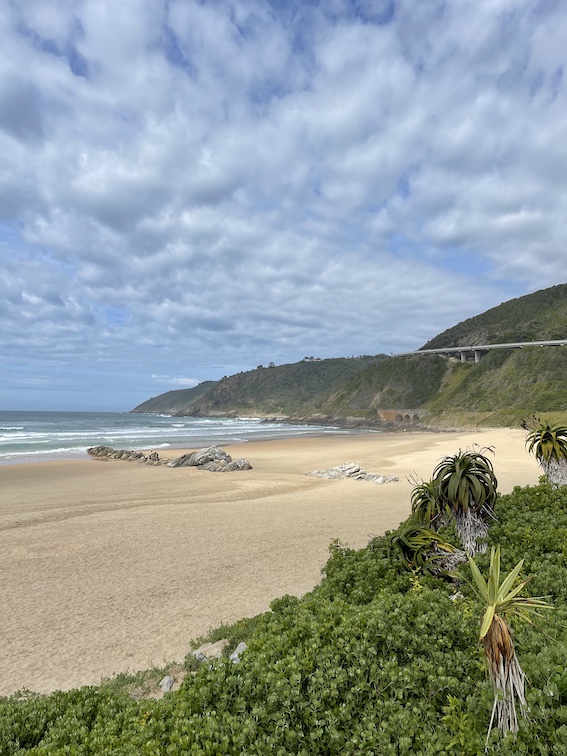 Amazing wine
South Africa is famous for its wine, and most of it is grown and bottled on the Western Cape. There are a ton of places to go wine tasting within the city itself, such as Open Wine or the Cellar Club Tunnel, but you can also head to the suburb of Constantia on the wine bus.
There are also some very charming wine lands towns just an hour outside of the city. Stellenbosch, Paarl, and Franschhoek each boast numerous beautiful wine estates – and the latter is even home to the famous wine tram!
This wine tour is an excellent way to explore Stellenbosch and it includes round trip transport from Cape Town and two tastings for R934 (£40/$52).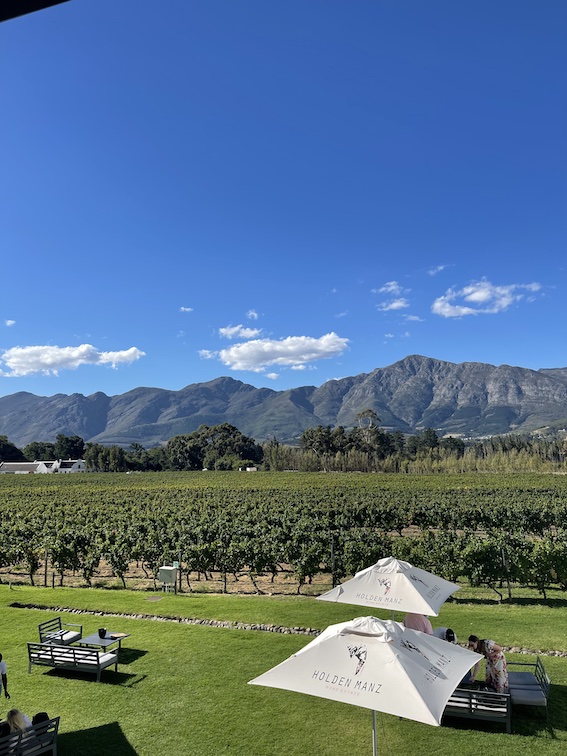 Great food
Cape Town is a melting pot of cultures, and all of the different flavours and cooking styles that come with this are reflected in the food scene. Plus, South Africa is known for its excellent produce (especially meat and dairy), so everything is made with all of the best local ingredients.
One thing I really love about the city is that although there are some chains around, there are also a ton of independent restaurants to choose from.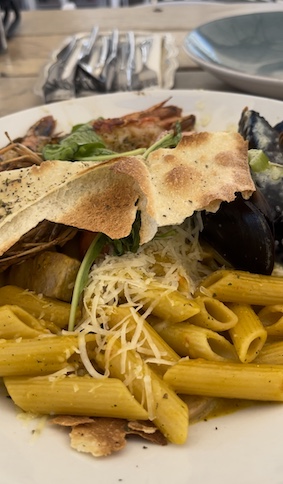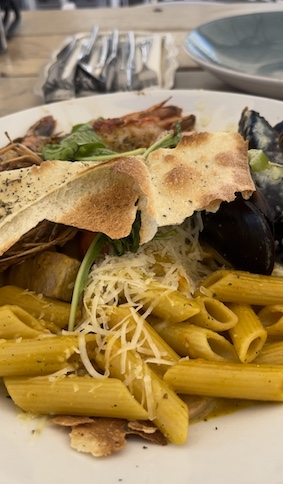 Cons of living as a digital nomad in Cape Town
It's far away from other popular nomad destinations
Cape Town is an awesome place to live, but it's not exactly a quick flight from other nomad hubs like Lisbon, Chiang Mai, and Bali.
If you're travelling as a digital nomad in Europe or Southeast Asia, it's usually just a quick and inexpensive flight to your next destination. Cape Town's location means that it's a very convenient place to travel to if you're only planning on staying for a few months.
On top of this, travel inside of Africa tends to be very expensive and there aren't always great flight routes available. I think I could have flown all the way back to the UK in the time it took me to get to Zanzibar!
The visa situation can be tricky
South Africa offers a 90 day visa exemption for many nationalities, including many European and South American countries, the US, and the UK.
Getting in for 3 months isn't an issue, but there's no digital nomad visa to speak of at the moment so if, like me, you want to stay longer, the visa issue becomes pretty complicated.
I'll get more into it later on but essentially, you can extend your tourist visa for another 6 months, but it's a pretty unreliable and arduous process. And once your 6 months are up, you have to leave and come back – and a visa run here is NOT the cheap, half-day process it is in Southeast Asia.
Safety
Statistically speaking, Cape Town is the 10th most dangerous city in the world. Levels of burglary, assault, and theft are high. Several of my friends were mugged or pickpocketed during the first year that I lived in the city.
Admittedly, those aren't crime stats that make you want to move somewhere. But please, please, please don't let that put you off of Cape Town. It's not as dangerous as the numbers make it seem.
The thing is, a lot of the crime in Cape Town is contained to areas like the Cape Flats and Lavender Hill, which is not somewhere you're likely to be venturing as a digital nomad. The crime here is very separated and there are areas that are mostly safe.
When you're living in central Cape Town, you do have to be careful. You shouldn't walk alone after dark and your apartment will have several locks, burglar bars, and probably a security alarm. You need to keep an eye on your stuff when you go out, and you shouldn't wave your phone around outdoors.
But these are the same precautions that I would take in most cities.
I felt perfectly safe walking around Sea Point and Green Point during the day with my headphones on. I didn't feel in constant danger – far from it.
I never had any trouble going out to bars and clubs, but you need to be careful while you're waiting for your ride to pick you up. It's pretty much the same logic you should use in any big city. I wouldn't let safety concerns put you off of moving to Cape Town, but I would say that you should exercise caution, especially at night.
On a personal note, I actually felt significantly safer in Cape Town than I did in Bali, which is generally considered to be a lot safer.
In Bali, motorbike muggings were common and I was sexually assaulted while I was out for a run through a rice paddy. In Cape Town, I actually felt a lot more confident walking around, I just would be careful where and when I took my phone or wallet out.
For more on how to stay safe in Cape Town, check out these tips.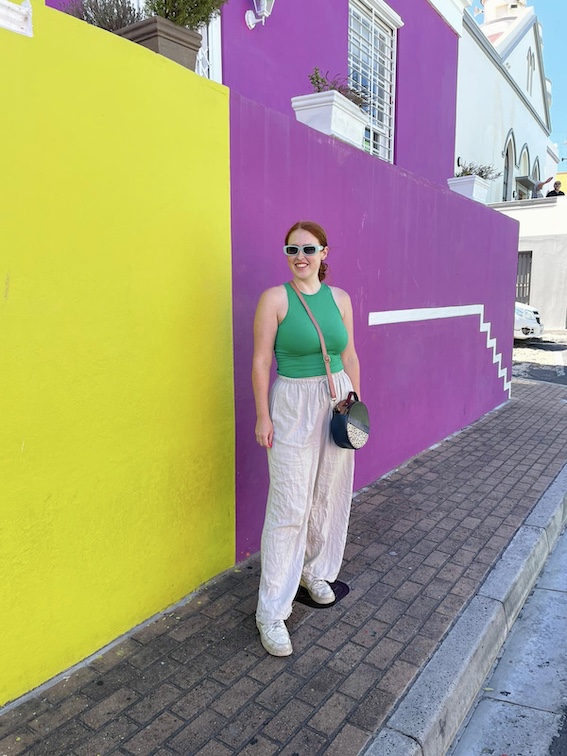 Loadshedding
Probably the biggest inconvenience you're going to face on a day-to-day basis in Cape Town is loadshedding.
Loadshedding is when Eskom (South Africa's public power company) schedules blackouts in certain areas that last between 2-4.5 hours at a time.
This is because South Africa's grid is so outdated that Eskom can't supply the whole country at once, so loadshedding prevents the whole system from becoming overwhelmed.
Honestly, this is a very controversial topic and there's a long history of corruption and incompetence behind this, but I'm far from an expert on the subject, so all I can really do is tell you how this is likely to affect your life on a day-to-day basis.
When I first got to South Africa, we had loadshedding most (but not all) weekdays and sometimes on weekends. Then, there was a huge blackout in December 2021 that lasted for almost a day, but that clearly prompted Eskom to fix something that we didn't have any load shedding for well over a month.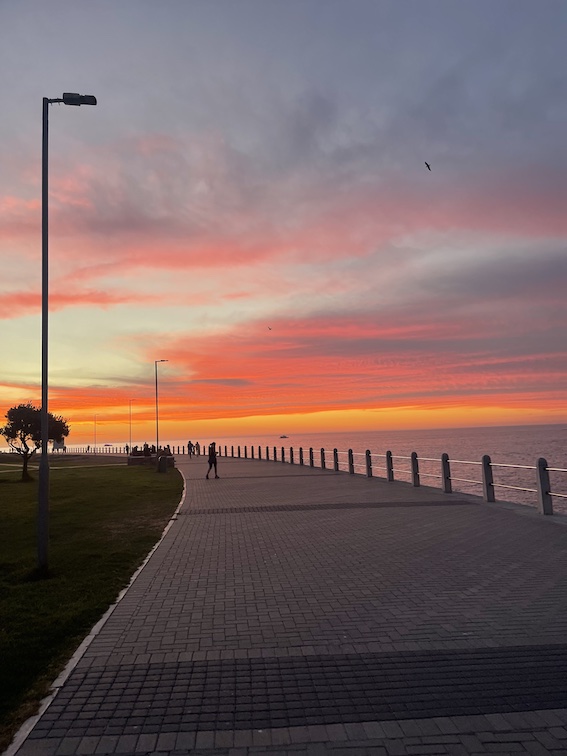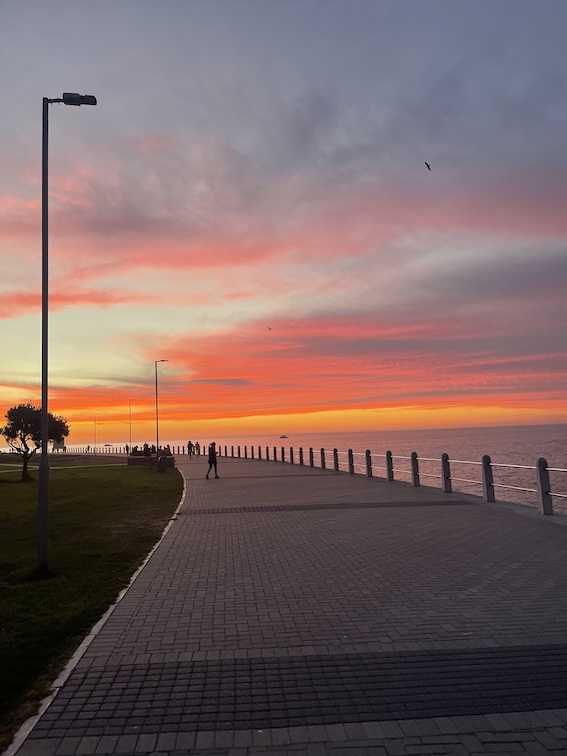 And when it did come back, it usually hovered between stages 1 and 3, which wasn't too bad. Things have been a lot worse lately though, and it's very rare to have a load shedding free day.
The EskomSePush app will tell you when load shedding is going to happen on any given day… for the most part. Every now and then, you'll get a notification that tells you "SURPRISE! LOAD SHEDDING IN 5! SUCKER!"
(Not really, but that's how it feels.)
You can search for the neighbourhoods you spend the most time in and add them to your "My Areas" list. This way, you can access the schedule easily and get push notifications so that you're not caught off guard.
The thing is, the schedule is kind of confusing. There are 8 different stages of load shedding (with 8 being the most severe) and they change often. Plus, each stage has a separate daily schedule, so it's hard to keep track.
Anyway, what usually happens is that load shedding is scheduled for 2.5 hours at a time for stages 1-5, and sometimes 4.5 hours at a time on stages 6 – 8. However, the power normally comes on half an hour early – I think the final half hour is just for Eskom to cover their own asses in case they can't get it back on in time.
In Cape Town, it's pretty rare for things to get to stage 6, but it seems to be happening more and more often lately.
If you're wondering "isn't that really annoying?", then the answer is "yes, yes it is."
As a remote worker, it's best to buy a battery inverter to power your WiFi and charge your laptop during load shedding, or else you're going to find yourself with a lot of annoying interruptions throughout the day.
You can get them from around R2000 (£100) upwards and since basically everyone needs one, you shouldn't struggle to sell it on when you leave.
Finding accommodation in Cape Town
Finding long-term accommodation in Cape Town is fairly easy; finding short-term rentals is a lot more difficult. You can use AirBnB, but you'll probably end up paying at least double the local rate, which to me just seems like a huge waste of money.
I found month-to-month room rentals twice on the Huis Huis Cape Town Facebook Group. People advertise rooms and entire apartments here, so it's a really good place to start. There's another similar group that's just called Huis Huis, and Gumtree can also be helpful.
If you're looking for a longer rental, Property24 is probably your best bet, but most places require a minimum 12-month lease, so this isn't always suitable for digital nomads.
Of course, it helps to get an idea of where you want to live in Cape Town before you start searching. This guide to the best neighbourhoods in Cape Town discusses each one in detail, but to sum it up I think that the best ones are:
Green Point
De Waterkant
Tamboerskloof
Gardens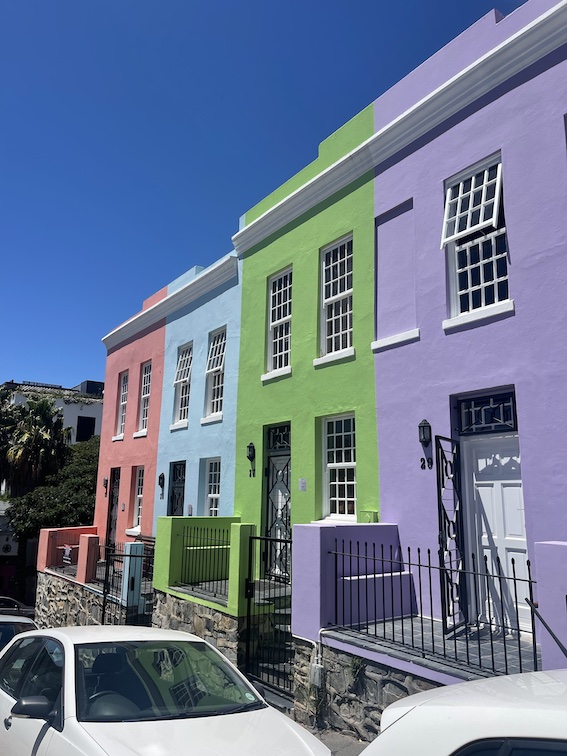 How much does it cost to live in Cape Town?
I always find this difficult to answer because a lot of this depends on your lifestyle. Overall, though, I think that Cape Town is a very affordable place to live if you're earning in pounds, dollars, or euros. Here are some estimates of what your monthly expenses could look like:
Room in a shared apartment or house in a nice neighbourhood: R8000 (£400)
2-bed apartment in a nice neighbourhood: R16,000 – R20,000 per month (£800 – £1,200)
A main meal in a mid-range restaurant: R120 – R250 (£6 – £12.50)
Bottle of wine in a mid-range restaurant: R130 – R270 (£6.50 – £13.50)
10GB mobile phone data: R469 (£23)
Large takeaway cappuccino (with cow's milk): R39 (£2)
Cleaner: R300-R400 (£15 – £20) per day, depending on the size of your home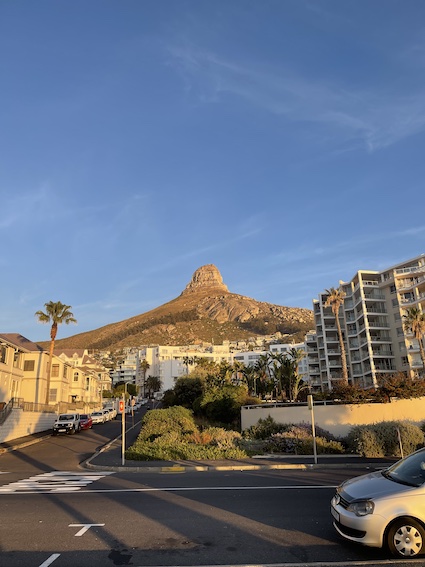 How do you pay for stuff in Cape Town?
The South African currency is the rand, and it's generally pretty weak against the dollar, pound, and euro, which means that many digital nomads can get a lot of bang for their buck over here.
Like many countries, South Africa is very much moving towards a cashless society, especially in major cities like Cape Town. You can use a credit or debit card to pay for almost anything in Cape Town, and many festivals and outdoor markets won't take cash.
Plus, you get charged R70 (£3.50) every time you make a withdrawal, in addition to any fees your own bank might charge you.
I think that the best thing to do is to get a debit or credit card without any fees and use that as your main payment method.
Personally, I use Monzo, which is an online UK bank, and I've found it to be absolutely fantastic (and I'm not just saying that because we'll both get a fiver if you sign up using my link).
They have no fees for foreign transactions, you can withdraw up to £200 in cash every month without any fees on their end, and they make it really easy to open and manage different savings pots and accounts.
Of course, there are a couple of exceptions. I use Wise to pay my rent, as it's cheaper, faster, and easier than my regular bank account.
I do also have a Wise link which gives you a fee-free transfer of up to £500 on your first go, but no pressure.
Do note that the first time each year that you transfer money to a South African bank account, the recipient will have to fill in a form with their details and say why you're sending the money. No-one has ever had any problems with this and Wise will email you with instructions, but it's just something to be aware of because the money will ping back after a week if the form isn't completed.
I would withdraw cash on occasion in Cape Town, but it was mostly to pay my cleaner or for splitting group expenses with friends, as this was generally easier than transferring them money. To minimise the fees, I would just withdraw as much as possible in one go, which at most South African ATMs is about R3000 (£150).
And just a quick note, when you do withdraw cash, DO NOT accept the currency conversion. You'll end up paying about 12% more and there's literally no benefit to it. Always select "proceed WITHOUT conversion."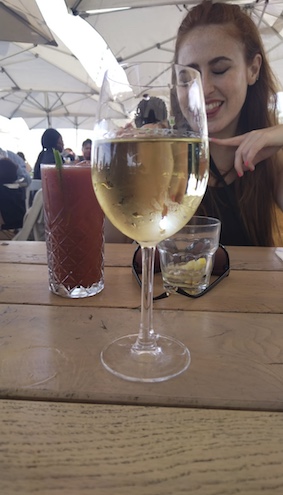 Coping with loadshedding
As discussed, load shedding is freaking annoying. Honestly, there's no foolproof way to deal with it all the time because sometimes Eskom likes to change the schedule with little to no warning, but there are a few ways you can prepare for these irritating outages.
Buy a battery pack to charge your phone
Make sure you've got plenty of mobile data
Buy an inverter to power your WiFi and charge your devices
Get battery powered lights and lamps
Plan your gym visits around loadshedding (lots of gyms tend to have generators)
Don't be in the lift when the power is due to go out
Is it dangerous to live in Cape Town?
I really want to say "no, it's not dangerous at all", but the truth is that Cape Town is a dangerous city. There are areas that you should just flat-out avoid, and you need to exercise caution.
Most people I know have been mugged at some point – almost always at night, I hasten to add – ranging in degrees of severity from phone snatching to being dragged along the road.
But I don't want this to put you off of living in Cape Town. I did feel safe there. I didn't live in a constant state of fear. I think that the reality of living in any big city is that at some point, someone's going to try to steal your shit.
The really violent crime in Cape Town is largely contained to certain areas, and in the parts of the city that most digital nomads actually spend time in, you just need to be careful of your belongings and not go wandering around alone at night.
Best coworking spaces in Cape Town
There are some really great coworking spaces in Cape Town although I'll be honest, I'm not really that partial to them myself. I prefer to be at home where I can crank the AC up as much as I want (depending on which country I'm in) and wear pyjama pants all day.
With that being said, lots of digital nomads do like to work in co-working spaces, so I've rounded up a few of the most popular.
Work-life balance in Cape Town
Capetonians place a lot of importance on a healthy work-life balance. My friend who works in Johannesburg said that it's nigh-on impossible to get anyone from Cape Town on a Zoom call on a Friday afternoon which, in my opinion, is exactly how it should be.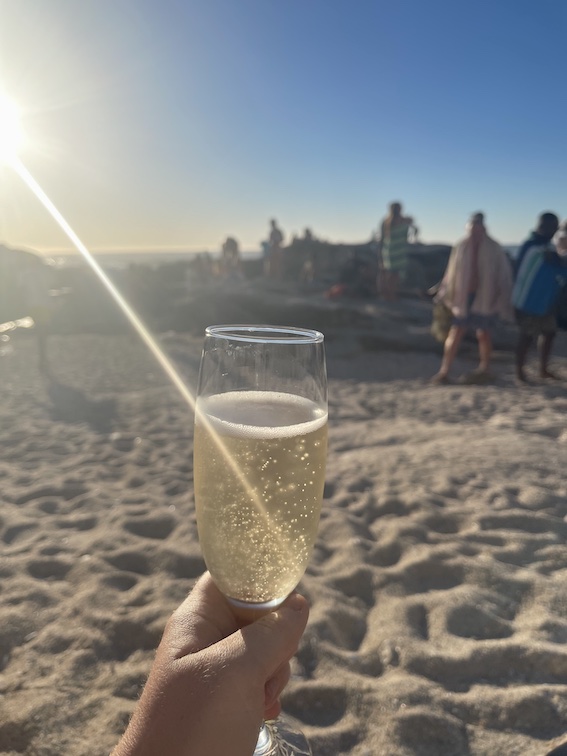 A great work-life balance is easy to achieve when you've got beaches and mountains on your doorstep.
After you shut your laptop at the end of the day, you can head down to the beach for sunset or go for a walk on the promenade and leave the day behind. Way better than simply transferring yourself to the couch and putting on Netflix, if you ask me.
Does Cape Town have a digital nomad visa?
No, South Africa doesn't offer digital nomad visas – yet. The government does keep saying that they're working on it, but they've been saying that for a while and there hasn't been any progress. I think it will be another few years before it comes into effect but at the same time, I really hope that I'm wrong.
How long can I stay in Cape Town?
South Africa offers a 3-month visa on arrival for lots of countries, including the UK, the US, and much of Europe. So the chances are that you won't need to arrange a visa beforehand and can simply rock up and get a stamp.
You can extend your tourist visa for another 3 months to stay in South Africa for up to 6 months at a time. You can only do this once, and you need to apply for the extension during your first 30 days in the country.
It's a big headache and the process is very poorly organised. If your visa extension is approved, you might not get the whole 3 months, either.
I've applied for a tourist visa extension 3 times, and it has always been approved, but there have been some hiccups along the way. The second time I extended my visa, the government only allowed me an extra month. This is because they granted me three months starting from the date they approved my extension application, rather than the day that my initial tourist visa expired.
If you want to know how to extend your South African tourist visa, check out this guide. Not to big myself up, but it includes some things the government forgets to tell you when they give you your document checklist…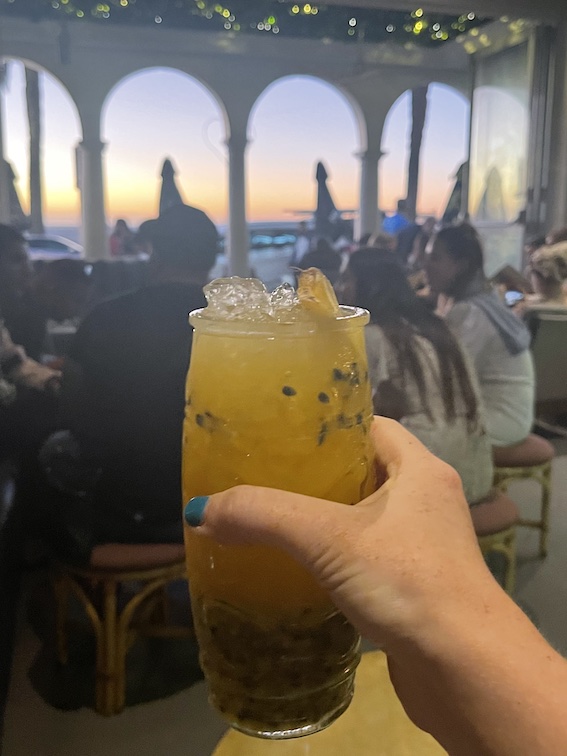 What is healthcare like in Cape Town?
Public healthcare isn't great. Private healthcare is excellent.
Lots of South Africans have private medical insurance, or Medical Aid, but you can't get this if you're on a tourist visa, so it's best to make sure that you have travel insurance with a good level of healthcare coverage. You really don't want to end up in a public hospital.
If you need to visit a doctor while you're in Cape Town, it's pretty affordable. I went for a pap smear while living there which only cost R400 (£20). I was expecting it to be significantly more expensive than that!
Prescriptions are also pretty cheap. It's unlikely you'll end up paying more than R200 (~£9/$11) for any medication.
Getting a South African SIM card
I don't believe in phone contracts and I always get a local SIM card when I travel.
In South Africa, I bought a Vodacom tourist SIM and topped it up with data every 30 days. There's a Vodacom booth next to arrivals at the Cape Town International Airport, so you can even do it as soon as you land, or else you can head to a Vodacom store or Cellucity once you've settled in – they're everywhere.
There are some other carriers that are cheaper than Vodacom, but I found that Vodacom had by far the best coverage and it was super easy to get a SIM, whilst other providers wanted to see my passport, lease, and a sample of my blood (not really, but that was how it felt).
The SIM card itself will only cost about R10 (£0.50) but you'll need to top it up. I usually just buy data and don't bother with airtime or SMS allowances. Prices for a one-month data bundle are as follows:
1GB = R85 (£4.25)
2GB = R149 (£7.50)
4GB = R249 (£12.50)
6GB = R349 (17.50)
10GB = R449 (£22.50)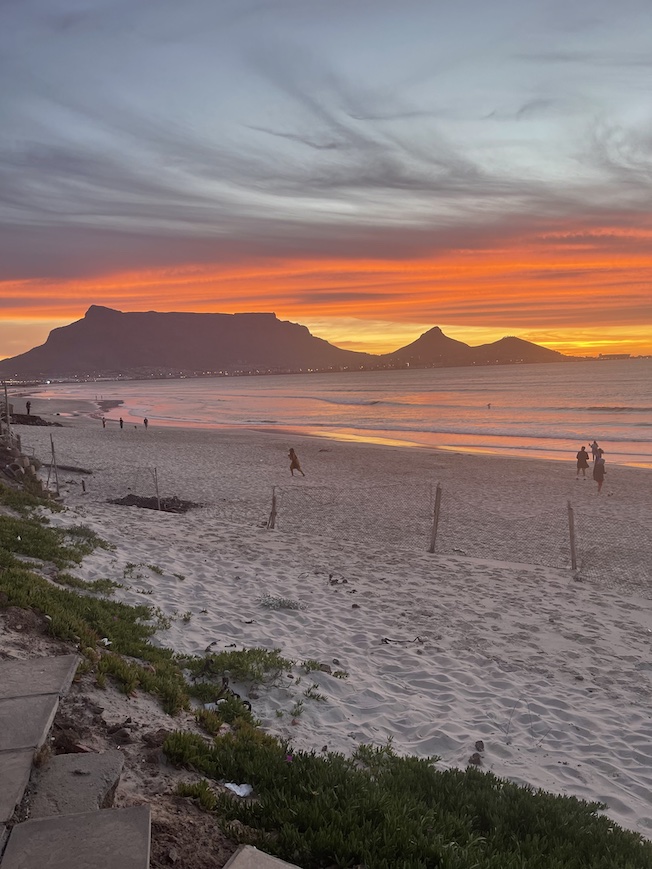 For more about living in Cape Town, check out…