Last Updated on July 15, 2023 by thecapetownblog
Sea Point is one of the best neighbourhoods in Cape Town. As the name suggests, the area runs right along the seafront, and you also get great views of Lion's Head from here.
Sea Point is also home to the promenade, which is probably the most popular place in the whole of Cape Town to go for a walk.
I think of Sea Point as a bit of a goldilocks neighbourhood. It's nowhere near as bougie as areas like Camps Bay and Clifton, but it's also close to town, has a fun vibe, and is home to a few of its own attractions. I lived here for close to a year and I absolutely adored it!
So with that in mind, I've put together a list of the best things to do in Sea Point. Let's get into it.
1) Walk on the Sea Point prom
The Sea Point promenade, which is usually referred to as "the prom" by locals, runs from the V&A Waterfront to Saunders Rocks Beach and it's the perfect place to go for a walk.
You'll find food and drink stalls, an outdoor gym, and little patches of beach all along the prom. To actually sit on the beach, though, most people usually go to Saunders because it's the biggest and it's home to the notoriously cold rockpool!
But basically, if you want to walk, run, or cycle in Cape Town, the prom is the place to do it.
This post may contain affiliate links. When you make purchases through these links, I earn a small commission at no extra cost to you, which helps to keep this blog up and running. Thank you so much!
2) Eat at the Falafel Guy
So, speaking of the prom, I definitely recommend stopping off at the Falafel Guy food truck.
For about R55 you can get a delicious falafel sandwich and enjoy it while looking out at the ocean. If you're really hungry, they also do bigger shawarma plates for about R95, too.
There are other food trucks next to the Falafel Guy, like Pancake Affaire, Chip n Dip, and Posticinos.
3) Work out at BUC Fitness
There are plenty of swanky gyms around Cape Town, but none of them beat BUC Fitness.
With insane views of Lion's Head, first-rate facilities, and more machines than you could ever fit into a single workout, BUC is a fantastic gym.
Even though it's the kind of place where influencers, sports stars, and actors work out (yes, I've seen them myself), it's very friendly and welcoming.
And if you want some personal training, Kelly is the best!
Memberships at BUC aren't cheap – I think it costs around R1,400 per month, but you can get a day pass for about R200.
You really do pay for what you get at BUC, though. It's never too busy here, so if the gym is your happy place, I definitely recommend coming to get your sweat on here.
And speaking of sweating, if you prefer fitness classes, head to BUC's Sweat 1000 studio for a super challenging class instead. Sometimes they even crack out tequila at the end of the session!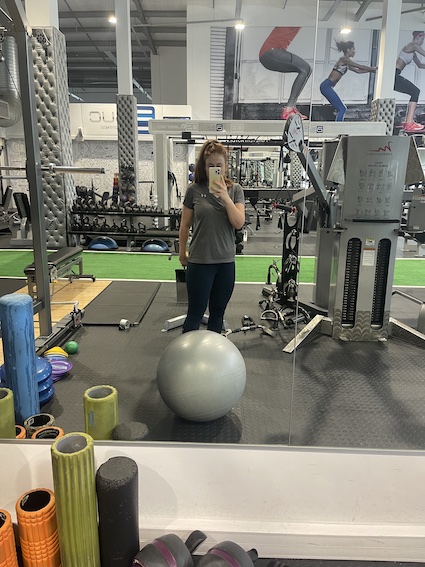 4) … Or head to the outdoor gym instead
But if you'd rather work out for free, head to the outdoor gym on the promenade.
You actually often see bootcamp classes here, PTs working their clients, and a bunch of very toned people performing callisthenics exercises using the bars. I'm personally not a fan of outdoor gyms, but if you do then this will be right up your alley.
5) Swim at Saunders Rockpool
At the end of the day, there's nothing better than heading to Saunders Rocks Beach for a picnic… or a swim in that freezing cold water as you watch the sunset.
Admittedly, Saunders is nice at any time of day but its super convenient location makes it the spot for a perfect after-work swim. I even come here for an hour or so at lunchtime during the summer sometimes.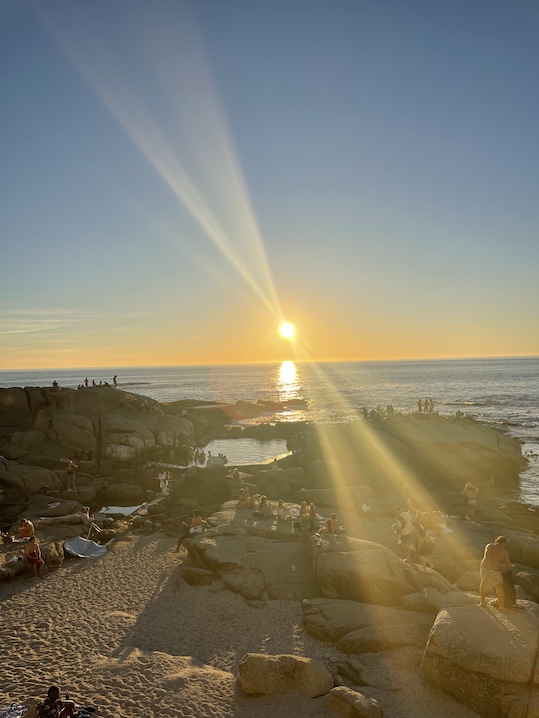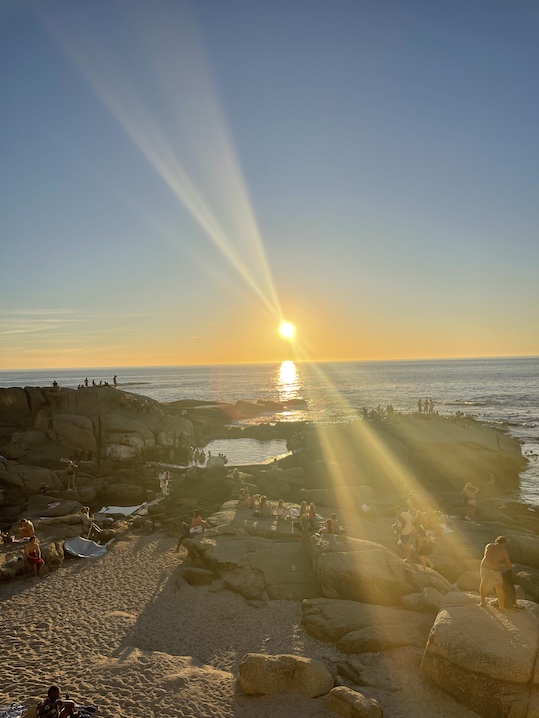 6) Pig Out at Mojo Market
Mojo Market is an indoor food market along Regent Road, just a block up from the prom.
There are so many incredible food stalls here that you might actually need to make a few visits, but the House of Nasi Goreng is one of my favourites. The sticky rib burger from Rib Republic is also amazing, so if you're in the mood for some deep fried meaty deliciousness, then you won't be disappointed.
There's live music every night at around 9 pm at Mojo Market, and there are also a few bars if you fancy a drink.
It's open from 8 am until 12 am so you can come here pretty much any time of day but most people tend to come for dinner, as this is when you'll find the best vibe.
7) Drink tequila at Una Mas
If you like tequila and mezcal, Una Más should be high on your list of bars to visit in Cape Town. 
Personally, I love their spicy paloma cocktails but they've got a pretty extensive menu, and of course you can always stick to samping their range of spirits.
It's a small spot but the staff are super friendly and I just love the vibe here in general. It's perfect for a fun evening out in Sea Point. You could even head here for cocktails after you've eaten at Mojo Market because it's just a few minutes walk down the road.
Una Mas opens at noon every day except Monday, when it opens at 5 pm. It stays open until 12 pm most nights, and it's a good idea to book a table as there isn't a ton of seating.
8) Eat cheap sushi
There's something so satisfying about discovering a culinary diamond in the rough, which is why I love Wonderful Sushi so much.
It's a hidden gem tucked away on the less glamorous end of Sea Point's Main Road. From its clip art signs and basic decor, you perhaps wouldn't want to chance eating sushi here, especially when you see how little it costs.
However, one of my friends decided to try it out one day and our entire group quickly descended into a sushi-induced obsession. The sushi here is so fresh, but it's also mind-blowingly cheap.
For just R129, you can score a mouthwatering feast of 10 sushi pieces, 12 dumplings, and a refreshing drink. I've paid more than that for supermarket sushi from Spar!
While it does pay to exercise caution when dealing with fish, I promise you won't regret trying out Wonderful Sushi. The name is fitting!
9) Party at the Duchess of Wisbeach
Although Sea Point's nightlife is growing ever more bustling, it's still not exactly the after-dark hub of Cape Town. So you might not expect to find one of Cape Town's most rowdiest party spots tucked away down a residential street (the very same one I used to live on, just FYI), but that's what you get.
The Duchess of Wisbeach is a pub-slash-restaurant-slash-party-paradise where you go for a delicious dinner and end up dancing on the tables.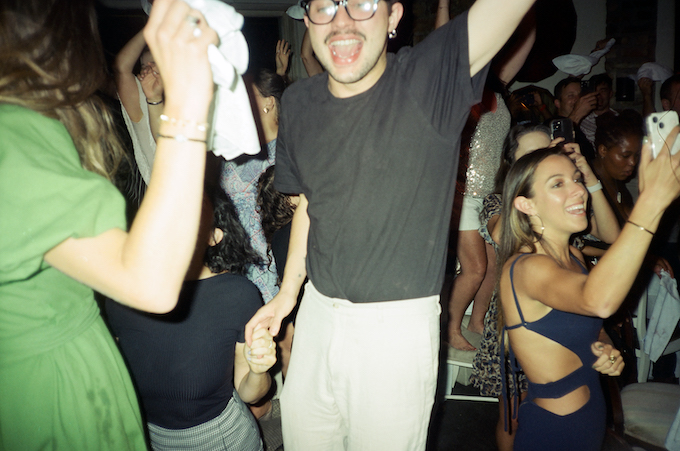 You can just go for the food if you visit earlier during the week, but things really kick off on Thursday, Friday, and Saturday nights. Thursdays are particularly notorious!
You head to The Duchess at around 7:30 pm for a delicious meal. The menu is small, but every dish is perfectly crafted, and the specials are always amazing.
About two hours later, the unreasonably attractive waitstaff will come around and hand out sparklers, and then the next thing you know, you're standing on the table singing "Sweet Caroline."
If you want to come and party at The Duchess (and I highly recommend that you do) then make a booking well in advance because they're pretty strict with all of that here.
And keep your group in line, because you get charged for no-shows!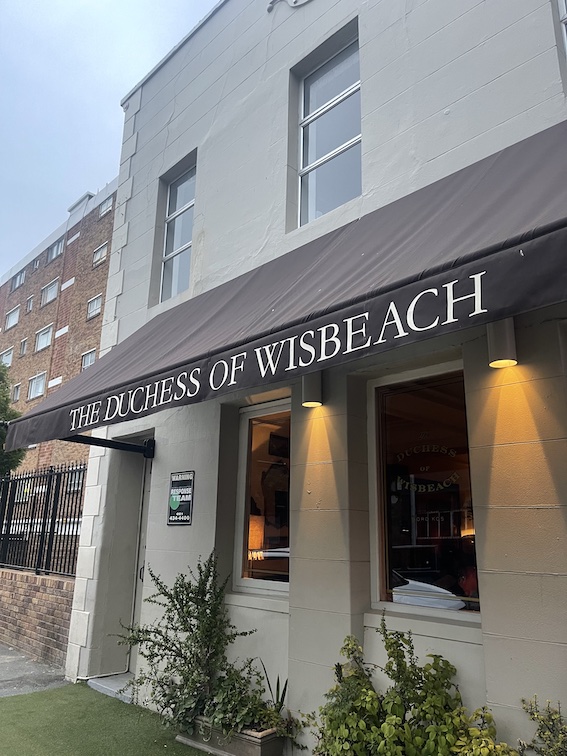 10) Take High Tea at the Winchester
The Winchester Hotel is just a few hundred metres away from The Duchess, but there's a very different vibe going on here. It's a beautiful Cape Dutch building which faces right onto the promenade, and you can have a drink on the terrace while you look out at the Atlantic ocean.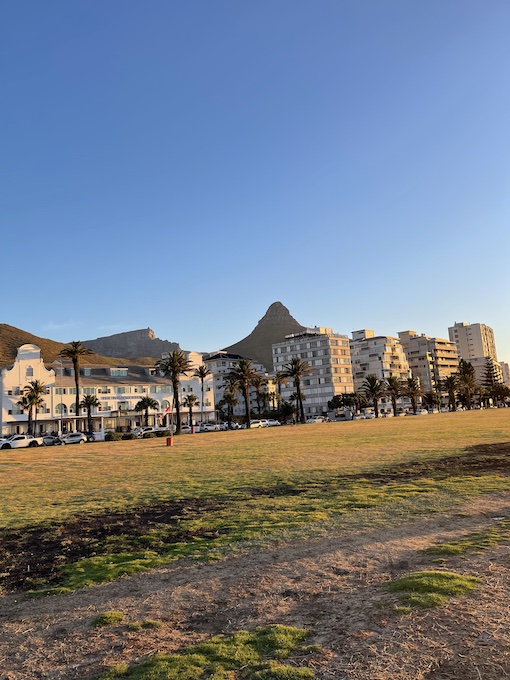 The high tea here is really popular, too, and you can enjoy it in the hotel's picture-perfect courtyard on weekend afternoons. It costs R360 for two people and it's best to book this one, as it's pretty popular!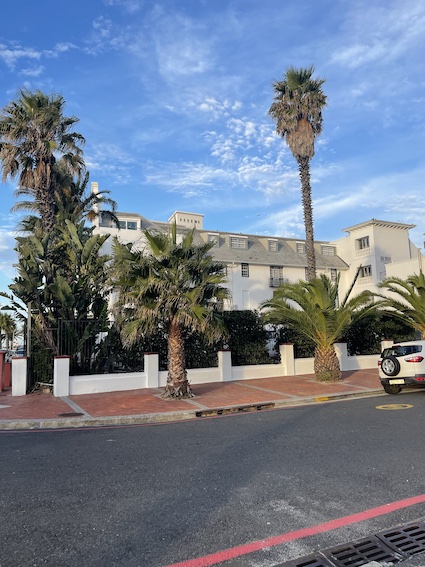 11) Rent a Bike with Upcycles
You can rent a city bike with Upcycles, which is located along the prom, next to the Sea Point Pool.
You can get a city bike and cycle the 4.5 kilometres to their Waterfront station, or 5 kilometres to Upcycle in Camps Bay, then drop your bike off there.
The ride from Sea Point to Camps Bay is especially beautiful, because you get views of the Clifton beaches and the 12 Apostles.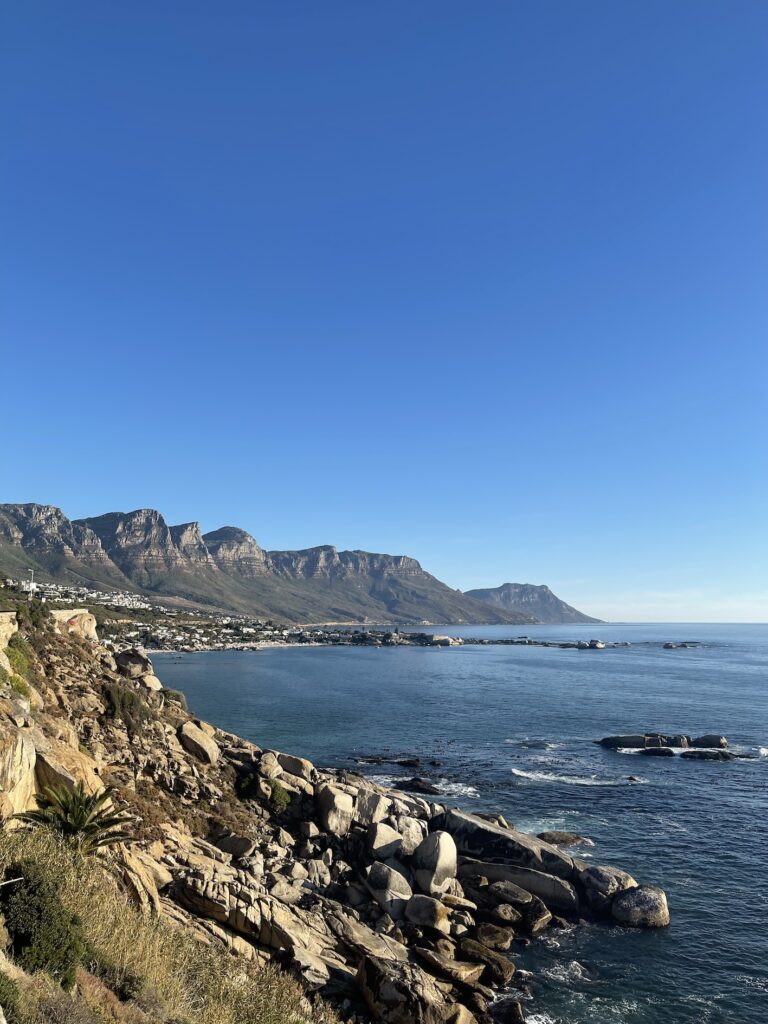 The prices for city bikes are as follows:
R90 for 1 hour
R130 for 2 hours
R180 for 3 hours
R260 for a half-day
R330 from morning until sunset
Upcycles in Sea Point is open every day until sunset.
12) Swim at the Sea Point Pool
The Sea Point Pool is a huge saltwater pool right over the ocean. It's super cheap to swim here at just R33 per adult, although beware, the water can be a little chilly!
As well as the Olympic-sized pool, there are two kids pools here and a diving pool. It's open from 7 am until 7 pm in the summer, Meanwhile, from 2 May to 2 October, it opens from 8 am until 5 pm, or from 12 am on Monday.
13) Play Putt Putt on the Prom
There's a putt putt (aka mini golf) course along the prom, and you can play a game for just R40 per person. You can even get three games for R80 and stay for a while!
The course is bright and fun, and it's all open air so you have sea views while you play. Plus, you've got Lion's Head in the background, so it's great for photos. It's super popular and a really fun way to spend an afternoon.
The putt putt course is open from 9 am until 9 pm daily, and you don't usually need to book. 
For more things to do for under R100 in Cape Town, check out this post!
Why Stay in Sea Point?
Affordable
Sea Point is much more affordable than the beachy, bougie neighbourhoods of Camps Bay and Clifton. You can get a nice apartment here for an affordable price and there are some fairly budget-friendly places to eat and drink.
Ideal Location
Sea Point is about 3 kilometres (1.8 miles) from the Clifton Beaches, so it takes about 10-15 minutes to get there, depending on traffic. It's also about a 15 minute drive from the top nightlife spots in town, and a 5-10 minute drive to the Waterfront.
Great Restaurants
Sea Point has some really nice places to eat and drink, and it feels like new ones are opening all the time!
Jarryd's is one of Cape Town's best breakfast spots, so definitely head here for some mimosas and pancakes.
Meanwhile, Kleinsky's bagels are legendary and Vagabond Kitchen makes incredible flatbreads.
For more of the best restaurants in Sea Point, check out this guide.
Sea Views
Last but not least, perhaps one of the best things about Sea Point is the views! You can see the ocean every single day here. It's so easy to come down to the prom for a sunset walk in the evening and watch the sun sink over the ocean. You also get great views of Lion's Head from all over the neighbourhood.
It's the coolest neighbourhood in the world!
Yup, that's right. TimeOut magazine named Sea Point as one of the coolest neighbourhoods in the world, citing its local businesses, great views, and fun vibe. You can't argue with that!
For more on what to do in Cape Town, check out: