Last Updated on July 26, 2023 by thecapetownblog
December to February is the peak tourist season in Cape Town and I will say, it's a great time to visit. The weather is hot, the nightlife is buzzing, and everyone's in a celebratory mood. With that being said, I also really enjoy Cape Town during the winter, and I actually think there are some big advantages to visiting then.
Winter in Cape Town is cool rather than cold, so you'll need a jacket but not a full-on duffle coat. Summers in Cape Town can be super hot, so while winter isn't as great for going to the beach, there are some activities that are definitely more enjoyable when the weather is a bit cooler.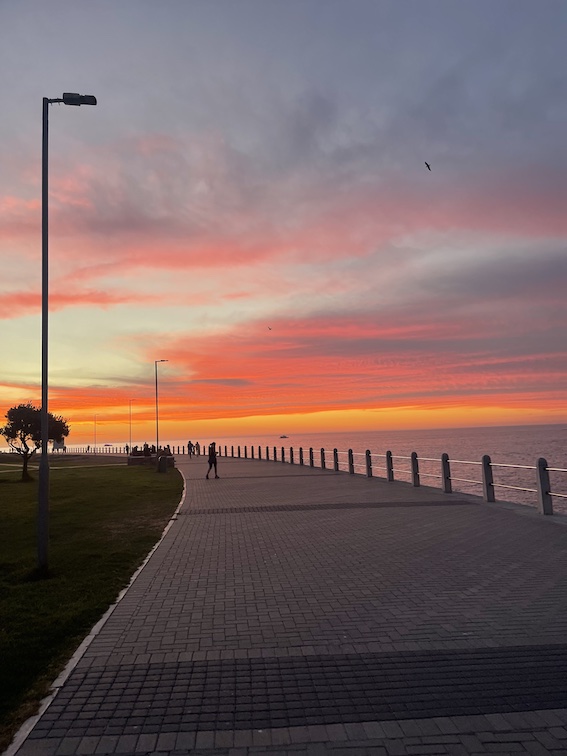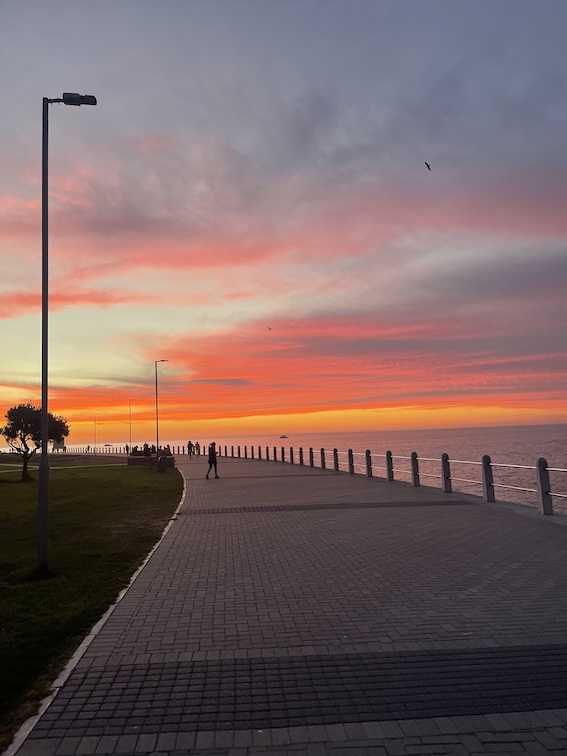 This post may contain affiliate links. When you make purchases through these links, I earn a small commission at no extra cost to you, which helps to keep this blog up and running. Thank you so much!
What is winter in Cape Town like?
Honestly? Not that bad.
The coldest month is July, when temperatures average between 11 and 22 degrees Celsius, so you do still get some pretty nice days! And yes, it does rain more often during the winter, but if you're visiting for a few weeks it's highly unlikely that it's going to rain every single day. In winter, it rains about 10 days per month.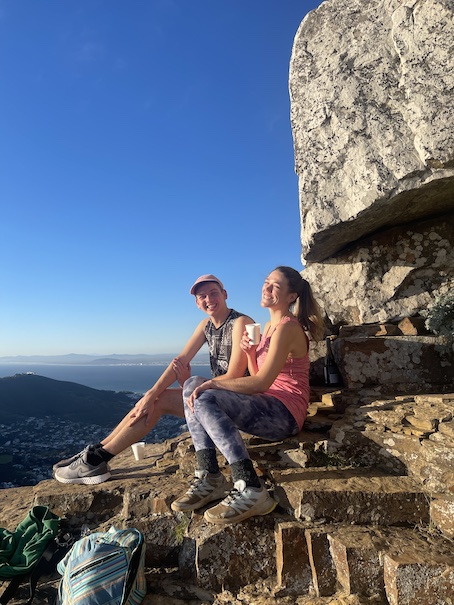 You also get a few days here and there when it gets hot again and you'll find yourself reaching for your swimsuit and sunscreen. There were honestly some days during the Capetonian winter when it was hotter than the British summer.
During the middle of winter, the sunset is around 6 pm, compared to 8 pm in the summer months. It does get light pretty late though, at around 8 am, since there's no daylight savings time.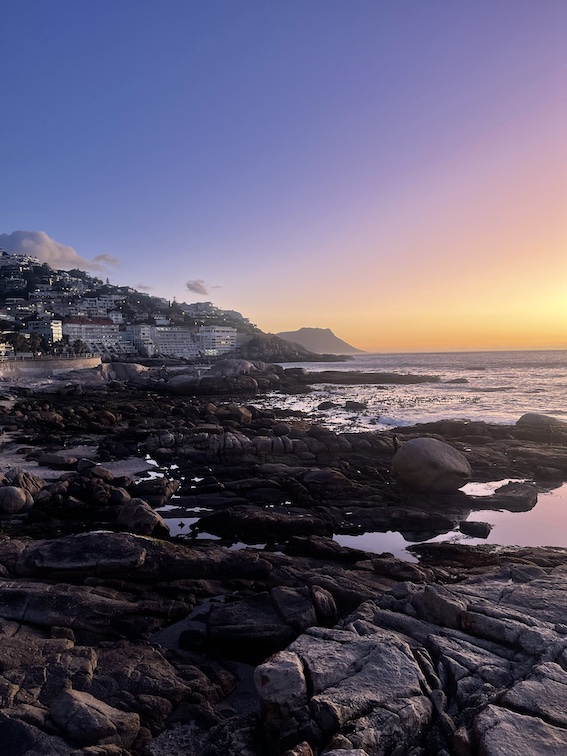 The Advantages of Visiting Cape Town During Winter
1) It's Better for Hiking
There are some stunning hikes in Cape Town, but personally I find it really difficult to enjoy a hike when I'm sweating like a pig. As long as there hasn't been a lot of rain, it's much nicer to hike in Cape Town during the winter because the temperature is so much more comfortable. Plus, the hiking trails are much quieter!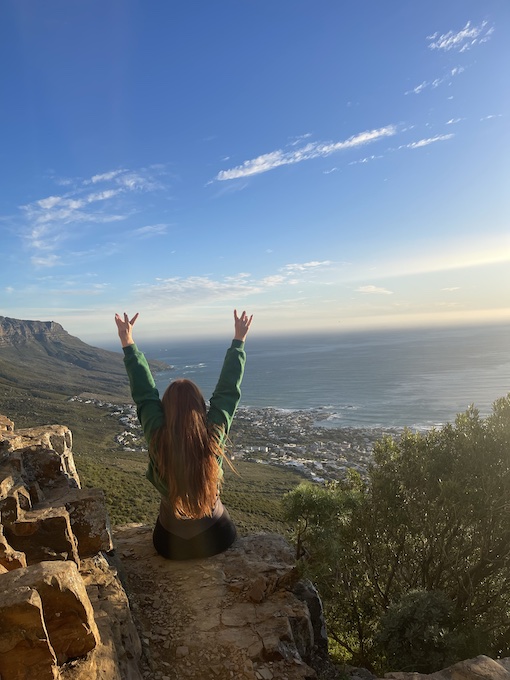 2) There are Fewer Tourists
Cape Town can get pretty busy during the summer because domestic and international tourists flock to the city. The most popular beaches, like Camps Bay and Clifton 4th, are usually packed, the hiking trails are busy, and good luck getting a seat at the Oranjezicht Market. But during the winter, these attractions are much quieter so you can have them all to yourself!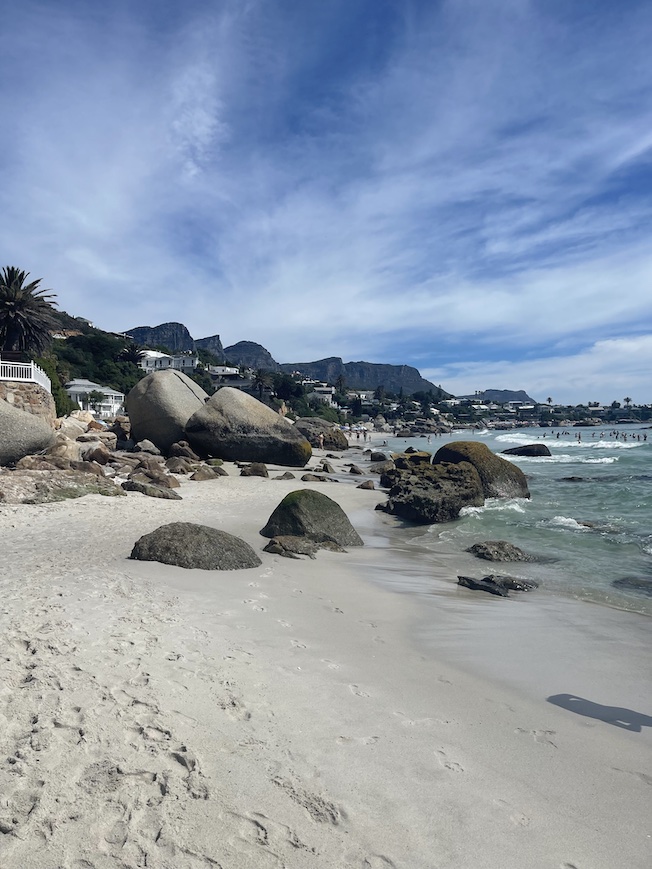 3) It's Cheaper
Obviously, accommodation prices are cheaper during the winter because demand is lower, but you can also save money on eating out, too. Lots of cafes and restaurants introduce weekly specials during the winter to get butts on chairs, so you can save money this way, too. There's also less demand for Uber rides and rental cars, which can also make a difference to your budget.
4) Red, red wine
Okay, obviously you can enjoy red wine at any time of the year during Cape Town, but it really is more enjoyable in the winter. Going wine tasting when it's too hot often just makes you wish you were at the beach instead, but in the winter there's really nothing better than visiting a beautiful wine farm and sampling all of their best reds. And the same goes for drinking red in restaurants, or even at home!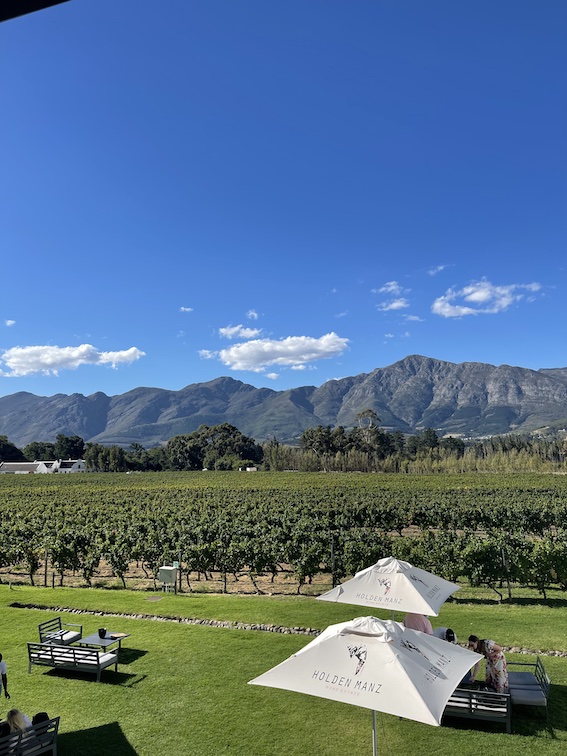 5) There are still many indoor activities to enjoy
Cape Town is a fantastic outdoor destination, but there's also plenty to enjoy inside. The city is home to some incredible bars, cafes, and restaurants, as well as wine farms, shopping, and museums. If it's raining outside, you can easily find something fun to do indoors instead. There are tons of fun place to go gin tasting or beer tasting, too.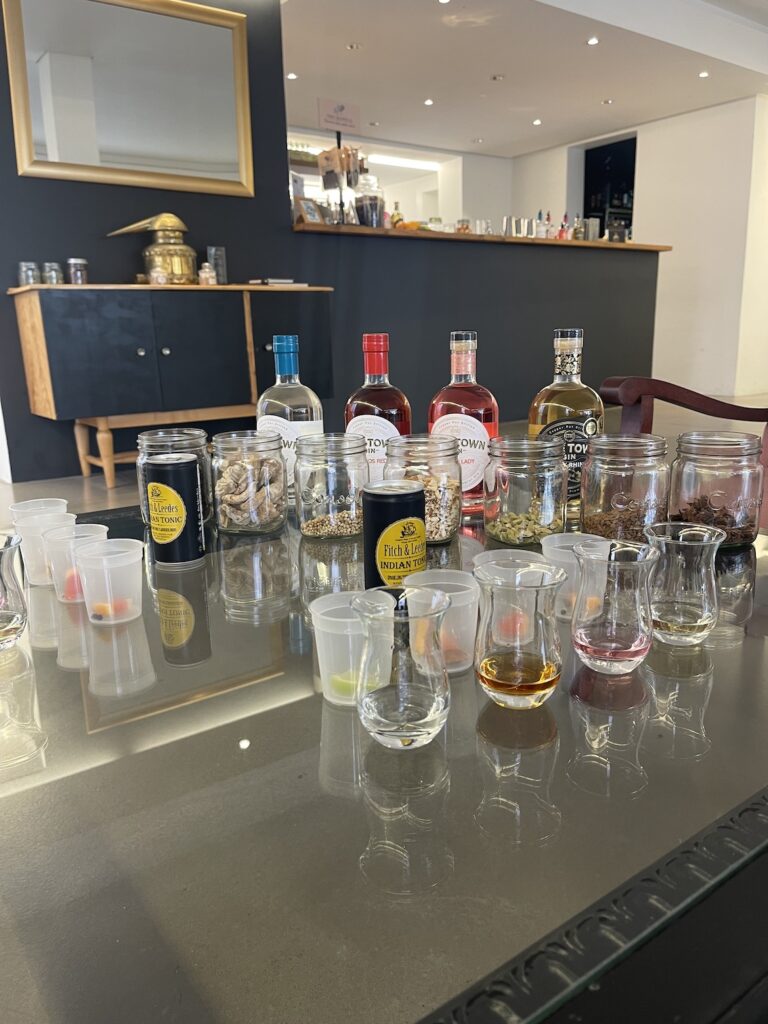 6) Whale watching
Winter is the best time to see whales in Cape Town! Humpback whales migrate here between June and October to mate and give birth to their young, and there are a ton of places to see them from. You can see whales from Camps Bay or Clifton, or you can venture further south along the Cape Peninsula and see them around Simon's Town or Muizenberg. We saw whales when we went to visit the penguin colony at Boulders Beach in July, which was an amazing surprise!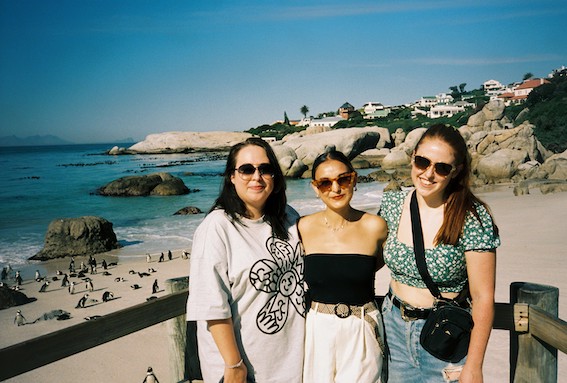 Hermanus, a coastal town about 2 hours southeast of Cape Town, is widely considered to be the best place to see whales in the Western Cape. The Hermanus Whale Festival takes place every year, usually at the end of September, and it celebrates the beauty of the natural environment and the commitment of the local community to protecting whales. 
The Festival includes talks from marine experts, treasure hunts for families, a 10-kilometre fun run, live music, a street parade, an arts and crafts fair, and a food festival celebrating the best local restaurants. 
7) It's not as windy
Cape Town can get hella windy during the summer. You'll hear people talking about the Cape Doctor, a strong south-easterly wind that blows all of the pollution away, giving Cape Town much cleaner air than many other parts of South Africa. Although Cape Doctor might be good news for your lungs, he can also give you a face full of sand, mess with your beach umbrella, or even cause your beach flip flops to blow away (yep, that really happened to a friend of mine…) 
The Cape Doctor has his advantages, but it can be nice to get a respite from the wind during the winter, especially if you want to hike or have drinks outdoors. It can still be windy, but the winds are rarely as strong in the winter as they are during the summer.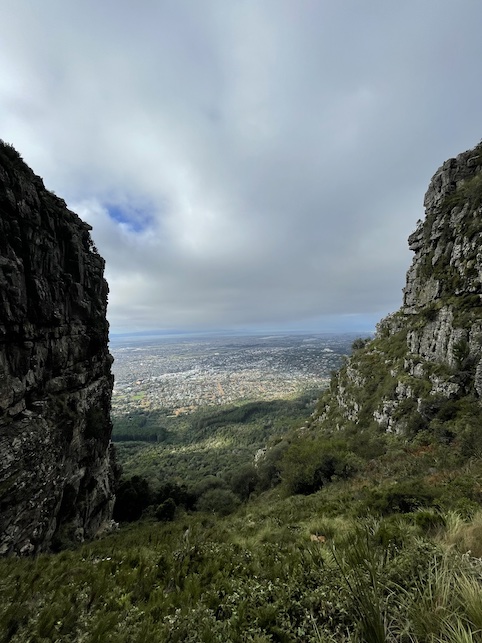 If you enjoyed this post, make sure to check out…