Last Updated on September 20, 2023 by thecapetownblog
As cities go, I'd say Cape Town is a fairly easy place to explore. Although South Africa is a developing country, Cape Town feels very modern, pretty much everyone speaks English, and navigating daily life here is mostly straightforward.
With that being said, I'm well aware that Cape Town has a reputation as a dangerous place to be. Many first-time visitors are understandably nervous about setting foot in the Mother City. In reality, it's safe for travellers to come here but there are some things to know beforehand.
While I find Cape Town an easy place to live, like anywhere it has its quirks and customs. From tipping in restaurants and dressing for the weather to alcohol rules and the infamous car guards, I've put together 19 things to know that will make your time in Cape Town much easier.
This post may contain affiliate links. When you make purchases through these links, I earn a small commission at no extra cost to you, which helps to keep this blog up and running. Thank you so much!
1) Prepare for Load Shedding
"It is night, Eskom, and my house is dark…"
So sings social media comedian Sed Pillay to the tune of Ben E. King's Stand by Me.
In South Africa, load shedding refers to regularly scheduled power cuts that are designed to save electricity, because the country doesn't have the infrastructure to power everybody's homes at once.
(Eskom is the state electricity company, just FYI.)
Load shedding is, to put it politely, a pain in the arse. The power goes off for 2 hours at a time, and there's nothing you can do about it.
When things are bad, blackouts can last for 4 hours but thankfully this is rare in Cape Town.
You can prepare for load shedding by downloading the Eskom Se Push app on your phone so that you at least know when it's going to happen. You can even turn on notifications for your neighbourhood so that you're not caught off guard.
If you're going to be working remotely in Cape Town, then it's wise to stay somewhere with a battery inverter so you can power your WiFi and charge your devices during load shedding. Or, it's also worth buying one if you're going to be staying for a few months. Prices start at around R500 (£25), so it's well worth it.
However, it's not just your home that will be affected by load shedding. Traffic lights turn off too, so the roads can feel a bit chaotic, and restaurants are forced to offer limited menus. It definitely doesn't affect you as much if you're just here for a holiday, but you will still notice it.
Most malls and places like gyms tend to have generators, so I used to schedule my gym sessions for when load shedding was planned.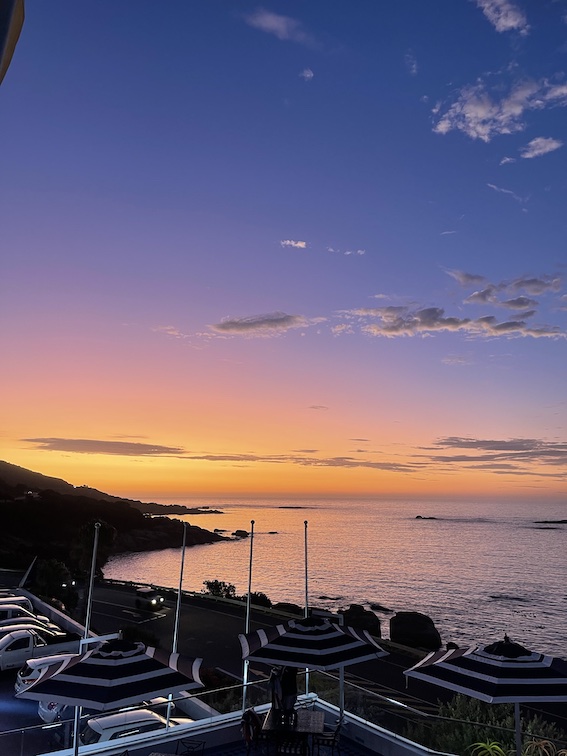 2) You Won't Need Much Cash…
There's no point converting loads of cash to rand before you arrive, or withdrawing a ton once you're in the country.
You can pay for almost everything here on a credit or debit card, so my advice to you would be to get a card with no fees, such as a Monzo, and use that wherever possible. Apple and Google pay are accepted everywhere too!
I only use cash to pay cleaners or to rent umbrellas on the beach. You can withdraw up to R3,000 (£150) at once from an ATM, and you'll be charged about R70 (£3.50) for the privilege by the ATM, as well as any additional fees from your bank.
Monzo has a £200 per month fee free limit so again, I really recommend this card. It has saved me so much money!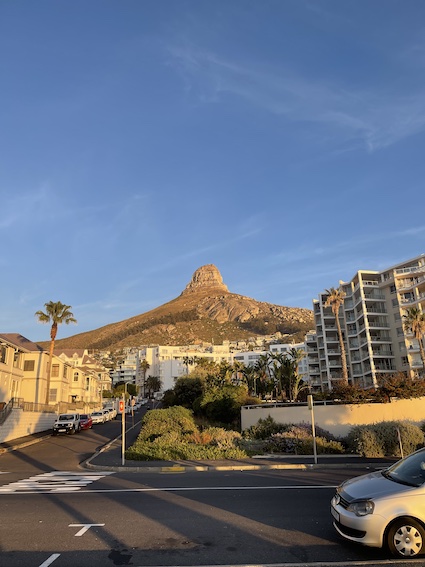 3) … But If You're Going to Drive, You'll Need Some Change
If you're going to rent or buy a car in South Africa, then you'll quickly become familiar with car guards.
Car guards are self-appointed individuals who look after your car when you're parked. Sometimes, they do actually watch your car for you. Sometimes, they don't. But most of these individuals are homeless and only ask for a little bit of change.
The biggest coin you can get in South Africa is worth R5, so it's not a lot of money. It's best to just save your coins to placate the car guards and help them out a little. Yes, it can be annoying to be hassled like this because it's not like you've asked them to watch your car, but they do help with parking sometimes in busy lots.
4) Bring Layers
Yup, even in summer, it can get chilly at night in South Africa, so it's worth bringing layers regardless of when you're going to be here. It can be really warm during the day and cool down drastically at night, and the wind can be downright chilly, so bring at least one jacket or warm jumper with you, just in case.
And if you're visiting during the winter, a thicker jacket or light coat will be necessary. A super warm UK winter coat will not, however, as the temperature rarely drops below 10°C in Cape Town.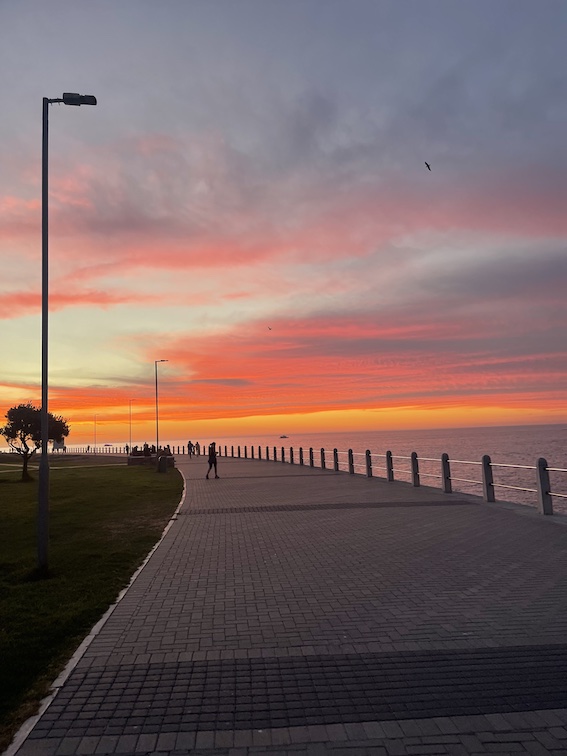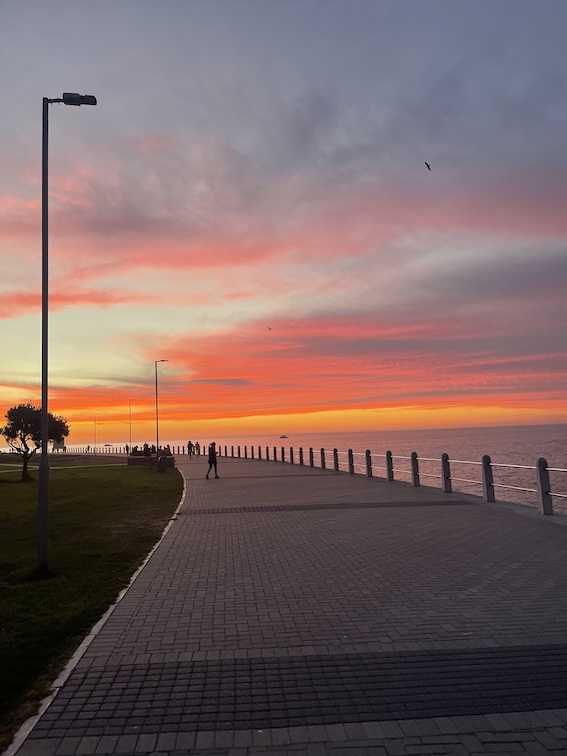 5) Avoid Partying on Long Street
Long Street is a buzzing street in the CBD and there's a lot of nightlife here, but it's also notorious for muggings and pickpocketing. All of my local friends told me not to go out there at night unless I was willing to lose my phone which, uh, I wasn't. There are plenty of other, safer places where you can have a great night in Cape Town.
You'll be fine on Long Street during the day, although I would still recommend keeping a close eye on your possessions and not taking your phone out unless it's absolutely necessary.
6) Uber is Safe
Given Cape Town's reputation as a very dangerous city, I can understand why you might have qualms about using Uber here, but it's perfectly safe. It's my main way of getting around the city and I've taken countless Ubers late at night, alone, and been fine. Uber drivers are usually really friendly and I don't know anyone who's had an incident with an Uber.
However, there have been lots of rumours about the rival ride hailing app, Bolt, so try to avoid using that.
7) It's Custom to Tip 10%
In South Africa, it's the norm to tip 10% in bars, restaurants, and cafes. You can go higher for great service, but 10% is the bare minimum.
Tipping at a bar felt really weird to me at first, since that's not normal in the UK, but that's just how things are here.
When you pay with a credit or debit card, there's not the option to add a tip after you've accepted the minimum amount. You have to calculate it yourself and ask the server to make the amount higher.
8) Get a SIM Card
It just makes sense to get a SIM card when you travel, especially in an unfamiliar place where you're going to be using Google Maps and Uber quite a bit. Also, WiFi isn't given out all that freely in Cape Town, so combine that with the load shedding situation and you're definitely going to need some data.
I recommend going with Vodacom, as they tend to have the best service, even though they are a bit pricier than other networks. You can buy a Vodacom SIM at the airport, as they have a booth at arrivals, and then top it up with data. It only costs R10 (£0.50) for the SIM itself, and the data bundles are as follows:
1GB = R85 (£4.25)
2GB = R149 (£7.50)
4GB = R249 (£12.50)
6GB = R349 (17.50)
10GB = R449 (£22.50)
9) You Can Drink the Tap Water
It's totally fine to drink tap water in Cape Town! There's no need to buy lots of bottled water, unless you're just fancy like that. Just bear in mind that if you want to save a few rand and drink tap water in a restaurant, you'll have to specify the "tap" part.
10) Liquor Laws
You can't buy alcohol in the supermarket in South Africa, with the exception of wine. If you want beer or spirits, you'll have to go to a liquor store. Luckily, you can usually find one of these just steps away from a supermarket, so it's not a huge deal.
You also can only buy alcohol from the store between 8 am and 8 pm on Monday to Saturday, and until 6 pm on Sundays. I believe you can also only buy alcohol until 6 pm the day before and the day of a public holiday.
And in Cape Town specifically, Camps Bay is a dry neighbourhood which means that you can't buy any alcohol from the supermarkets here. Rest assured you can, however, still drink in bars and restaurants.
11) You Can't Drink Alcohol in Public
Public consumption of alcohol is banned in South Africa, so basically you're not allowed to drink outside of private residences or licensed premises.
In short, no cheeky beers on the beach!
Well, people do take alcohol to the beach, but the cops often come around and confiscate it, and sometimes slap you with a fine while you're at it. If you want to drink alcohol on the beach, my advice would be to disguise it well.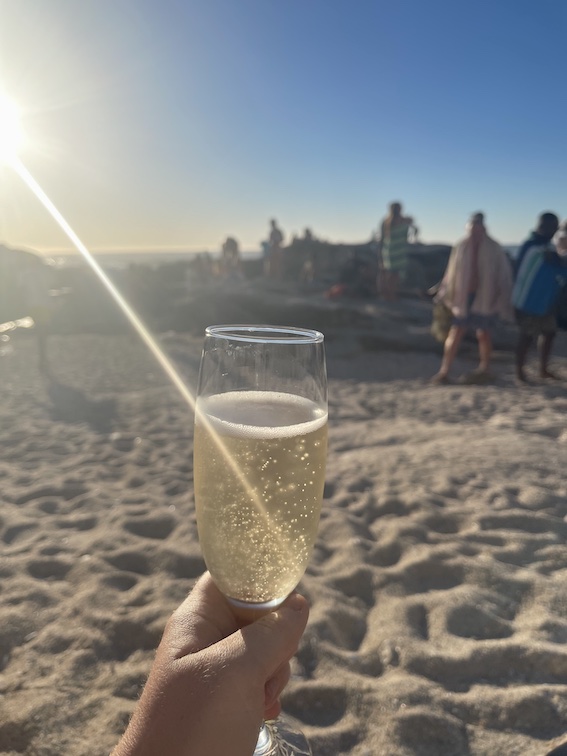 12) If You Want to Extend Your Tourist Visa, Do It Fast
Most tourists are granted a 3 month visa on arrival when they come to South Africa, but you can extend this for another 90 days. If you fall in love with the Mother City and decide to stick around for a while longer, then you need to make that decision pretty sharpish, as you'll need to apply for your visa extension within 30 days of entering the country.
My advice would be to organise your visa extension as soon as possible, because sometimes you have to wait a few days for an appointment after you decide you want to extend.
It can get a bit complicated, but I've written a super detailed, step-by-step guide that takes you through the entire process. Check it out if you want to know more about staying in South Africa for up to 6 months.
13) Stay in Sea Point, Green Point, or De Waterkant
Sea Point, Green Point, and De Waterkant are, in my humble opinion, the best places to stay in Cape Town. They're each within easy reach of the city's beaches and its bustling nightlife, and they're all safe and walkable.
Sea Point is located between Green Point and Bantry Bay, and as the name suggests, it's right next to the sea. This is where you'll find the promenade, a long stretch of payment that runs along the seafront. It's a popular place to run, walk, and grab street food, and it will take you right to Saunders Rocks Beach, which is one of the best places in Cape Town to watch the sunset.
Meanwhile, Green Point is right next to Sea Point, but it's a little bit closer to the city centre than the beaches. It definitely feels a bit newer than Sea Point, where quite a few of the buildings are a bit run down, and there are some really nice restaurants and bars along Main Road.
De Waterkant is located between Green Point and the CBD. It's a small enclave that's known for its pastel-coloured cottages and cobbled streets. There's also a lot of security around here, so it's really safe. Plus, you've got some great little cafes around and the Cape Quarter mall right on your doorstep. 
14) Now Doesn't Always Mean Now
South Africans often say "see you now" instead of "see you later" or "see you soon." Now doesn't always mean now, and it tends to mean something much more vague in South Africans than it does in the rest of the world.
There are a few different ways to say it though, which can help you to understand the kind of time frame you're working with.
For example, "I'll see you now" usually means "see you soon". Meanwhile "see you just now" is more like "see you later" – it could mean 15 minutes, but it could mean 50.
"See you now-now" actually means right now! "Now-now" the most urgent form of "now."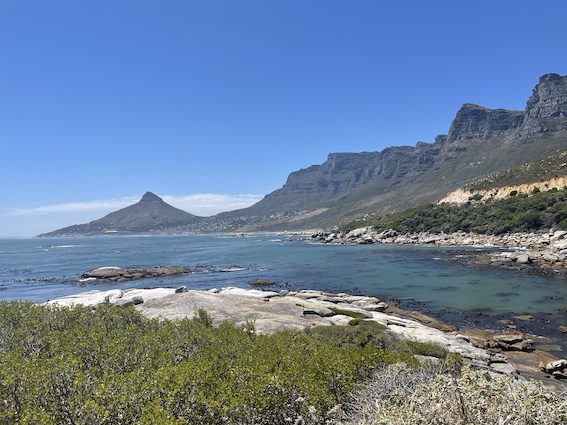 15) Expect to Get Asked for Money A LOT… But Don't Be Afraid
Last but not least, you're going to get asked for money a lot in Cape Town. Like, multiple times per day. There's really no need to be afraid of homeless people here. If you don't want to give anything, just keep on walking.
I don't tend to carry cash with me often, so I usually just shake my head and keep on walking. Sometimes I don't say anything because often this encourages the person and they may start following you, which I find really uncomfortable.
Sometimes, people try to start conversations with you first and then launch into their spiel. I'm always quite wary of strangers coming up to me in public because nine times out of ten, they're just after what's in my wallet.
Another thing that will happen often is, you will also be approached as you enter a supermarket, and someone will ask you to buy them some groceries – usually bread and peanut butter.
Again, I want to stress that this is nothing to fear but it will happen pretty often. It's not a threatening experience and it's up to you whether you do or don't give.
16) It's okay to drive here!
Driving in Cape Town is, for the most part, pretty easy and not that different to driving in other developed countries. You hear stories about it being dangerous to drive in some parts of South Africa, but here in Cape Town, it's totally fine! I've always felt safe driving here and almost all of my friends drive.
If you'd like to learn more about driving in Cape Town, check out this guide!
17) Cape Town is LGBTQ+ friendly
Cape Town is a super accepting city and is one of the most queer friendly places in South Africa. The De Waterkant neighbourhood in particular is known as a bit of an LGBTQ+ hub, especially Café Manhattan! The crosswalk in front of the Cape Quarter mall is even painted in rainbow colours.
Gay Pride is a big deal in Cape Town. People are truly free to be themselves here. I think in part this has to do with the fact that it's such a young city and that there is such a strong artistic scene here. Besides, who's got time to hate on others when you could be at the beach?
18) Avoid taxis
Taxis in Cape Town are shuttle vans that drive like absolute maniacs. They're part of the public transport system, although they're not operated by the government. They're usually run by taxi mafia groups, and they career around the roads like they have nothing to live for.
I really do NOT recommend taking a taxi in Cape Town. I've never used one, and neither have any of my friends. If you're driving, give taxis a wide berth. They will pull out in front of you without any warning and they don't respect your right of way at all.
Their actions are sometimes enough to induce road rage in the most patient of people, but you just have to accept that they are going to do whatever they want, and get out of the way.
19) Be sensible, but don't be scared
Cape Town is safe as long as you're sensible.
Statistically it's a dangerous city but the crime is very spread out. If you stick to the safe areas, don't walk alone at night, and don't advertise your valuables to thieves, you should be absolutely fine.
I was actually surprised by how safe I felt in Cape Town. To be honest, I feel as safe there as I do in any other big city. I felt fine walking around by myself during the day. andwas happy to wear headphones.
Meanwhile, nights out here aren't dangerous as long as you avoid Long Street and don't wander off by yourself. Really, all it takes is a little common sense.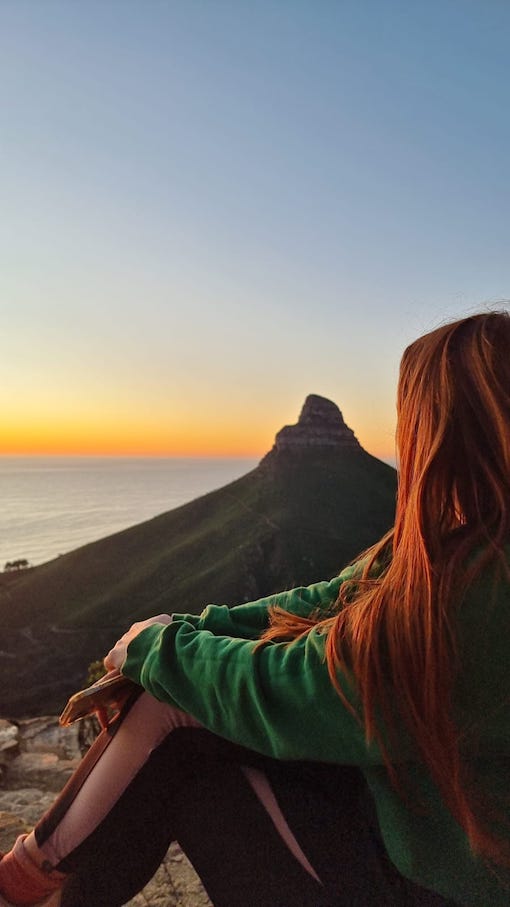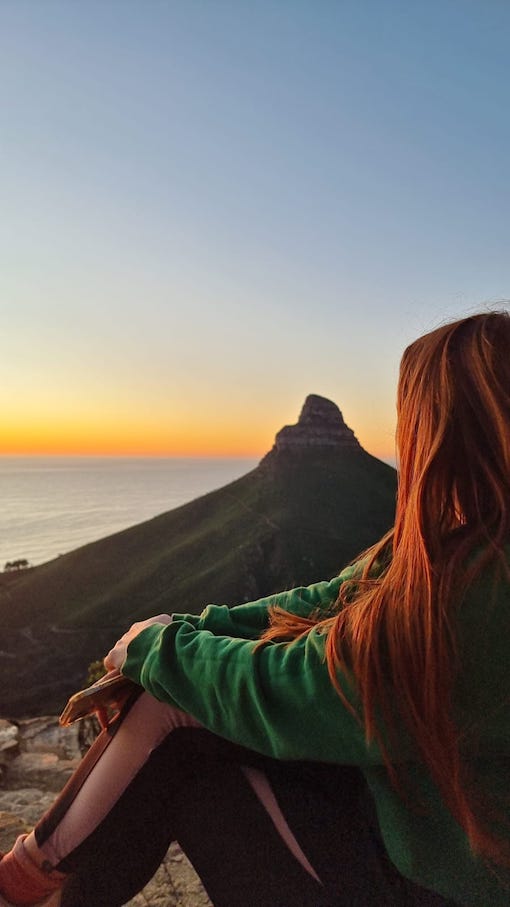 If you enjoyed this blog post, you might also like…