Last Updated on October 17, 2023 by thecapetownblog
Cape Town really is a destination like no other. With its diverse landscape, melting pot of cultures, and endless adventures, there's always something new to discover here.
It makes sense that there are plenty of interesting facts to learn about Cape Town, and I've compiled a list of 11 here so that you hopefully walk away knowing a little bit more about the Mother City (check fact #10!)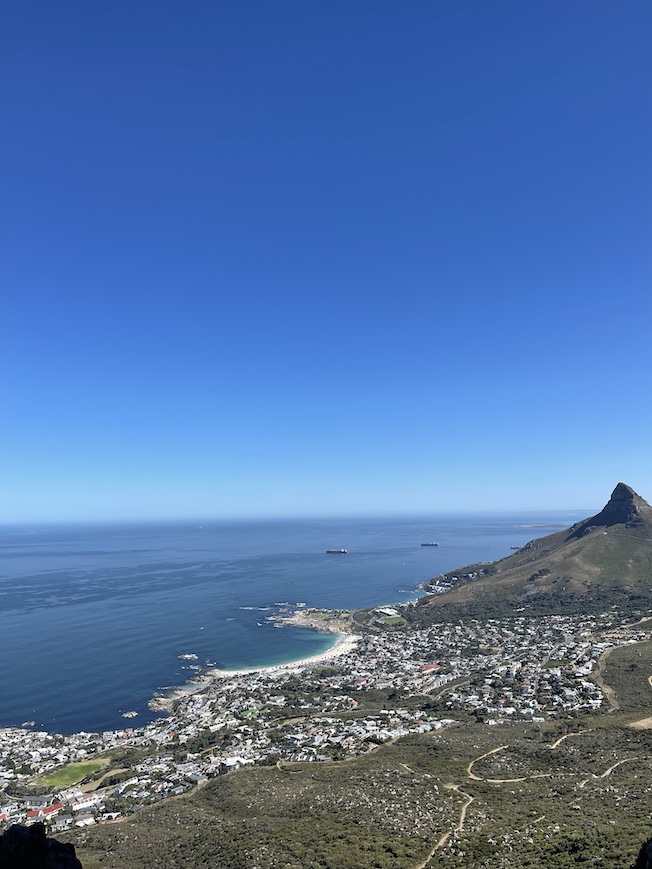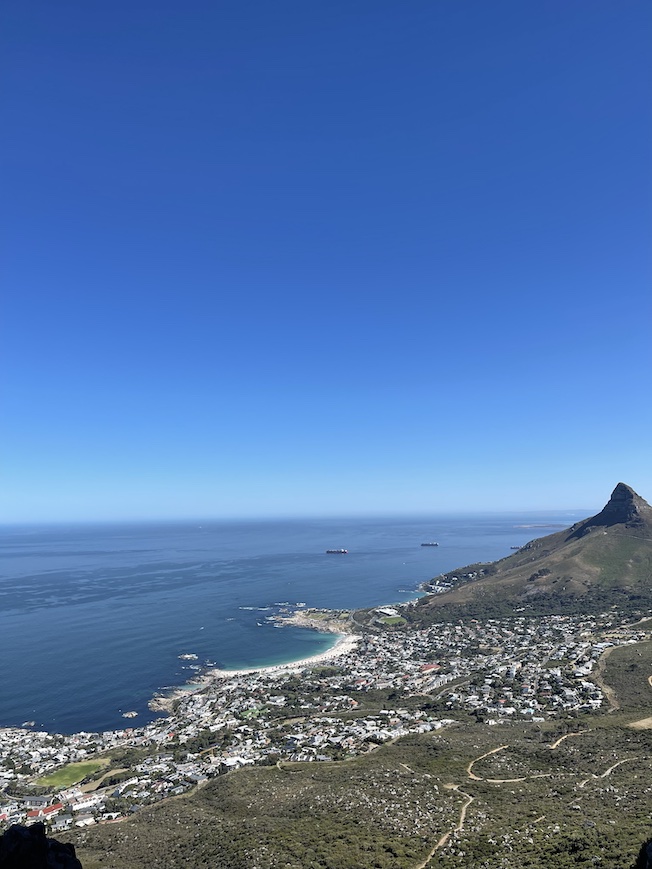 This post may contain affiliate links. When you make purchases through these links, I earn a small commission at no extra cost to you, which helps to keep this blog up and running. Thank you so much!
1. Currency
The official currency of South Africa is the rand. At the time of writing, the rand is worth 24.6 British pounds, or 19.7 US dollars. However, when I first moved to South Africa it was about 20 rand to the pound, and 16 rand to the dollar. You can check the current exchange rates here!
But either way, this means that international visitors tend to get a lot of bang for their buck in Cape Town!
One thing I like about cash in South Africa is that the Big 5 are on the money. The Big 5 are the five most famous (and fearsome) game animals in South Africa.
The R10 note features a rhino, the R20 features an elephant, the R50 has a lion, the R100 has a buffalo, and the R200 has a leopard.
2. The world's first heart transplant happened in Cape Town
Capetonians will proudly tell you that their city was the site of the world's first heart transplant.
On 3 December 1967, Dr. Christiaan Barnard performed a successful heart transplant on Louis Washkansky.
Washkansky actually died of pneumonia 18 days later, but the procedure was considered a success. For the 18 days between the op and his death, he was conscious and able to speak, and his new heart beat independently of electrical stimulation.
Obviously, this was a huge medical advancement and Dr. Barnard became famous. In fact, there's even a hospital named after him in the Foreshore!
3. Cape Town has a young population
Cape Town has a very youthful feel to it, which is probably because the median age is 29 years old!
You definitely feel this when you're in the city. At the tender age of 28, I actually started to feel a little old.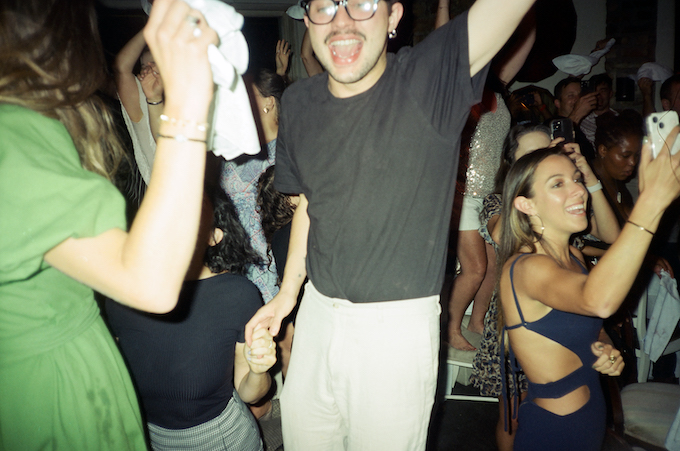 4. It's a capital (but not THE capital)
South Africa actually has three different capital cities: Cape Town, Pretoria, and Bloemfontein.
Cape Town is the legislative capital, Pretoria is the administrative capital, and Bloemfontein is the judicial capital.
Basically, when South Africa became a sovereign state in 1910, no-one could decide where the capital should be, and different groups were fighting. Parliament was already in Cape Town, but Bloemfontein and Pretoria were capitals of important Boer provinces. As a result, the power was spread across three capitals to create a balance and diffuse tension.
And weirdly, none of the three capitals are the largest city in South Africa. That's Johannesburg!
5. The water is cold
Cape Town is renowned for its warm weather and beautiful beaches. Yet despite the pretty, clear waters, you often don't see many people in the sea.
Why, I hear you ask?
The water is SO cold.
The average water temperature is about 15 degrees Celsius (59 Fahrenheit). Sometimes, it can be warmer – but it can also get colder, too.
On a really hot day, the cold water can be refreshing, but it's rare that anyone manages to stay in the water for more than 5 minutes.
This is because the Clifton and Camps Bay beaches, which are by far the most popular in the city, are on the Atlantic side. This means they're influenced by the Benguela current, which comes up from Antarctica. 
So yeah, you're basically swimming in Antarctic waters!
If you need warmer water, I recommend heading to Muizenberg for a swim. Muizenberg beach is situated on the other side of the peninsula and so the water there comes from the Indian ocean. It's not exactly bath water, but it's definitely warmer than the Atlantic side!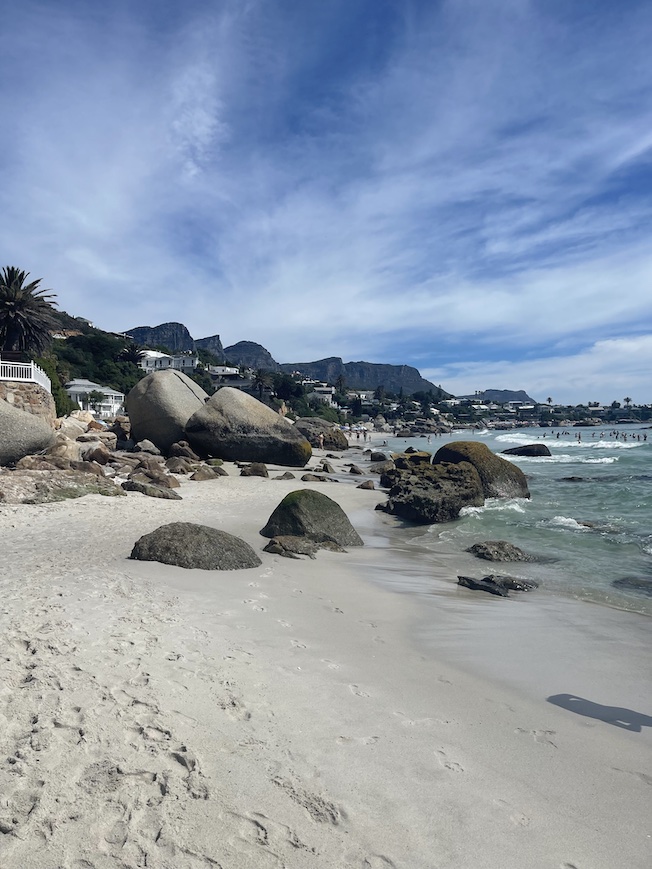 6. Two oceans meet in Cape Town
Okay, so tourism companies claim that the Indian and Atlantic Oceans meet at Cape Point, but this isn't quite true. They actually meet at Cape Agulhas, which is 223 kilometers (138 miles) away from Cape Town.
However, it is true that you've got the Atlantic Ocean along the Atlantic Seaboard in Cape Town. This means when you're gazing out at the sea at the Waterfront, Sea Point, Camps Bay, or Clifton, you're looking at the Atlantic. But when you head to Boulders Beach, Kalk Bay, or Muizenberg you're looking at the Indian Ocean.
7. Floral Kingdom
Cape Town is part of the Cape Floral Kingdom, which is the smallest of the world's six floral kingdoms.
Honestly, before I moved here, I didn't even know what a floral kingdom was, so allow me to explain briefly. It's basically an area that's been earmarked by plant enthusiasts for its distinctive flora.
In the Cape Floral Kingdom, there are 7,000 plants that can't be found anywhere else in the world. I'm not much of a botanist, but even I think that's pretty cool.
8. Penguins!
Yup, there are penguins in Africa.
(And I'm not talking about those cartoon ones from Madagascar).
Cape Town is home to an African penguin colony on Boulders Beach, which is about 40 kilometers south of the city center, on the False Bay side of the peninsula. 
The beach is covered in boardwalks so that you can get right up close to the birds without disturbing them. You might also spot some dassies, which look like giant guinea pigs but are actually the closest living relative of the elephant.
The beach is open from 8 am until 5 pm every day, and entry costs R160 for international adults or R80 for children. If you're from South Africa (or a SADC country) you only need to pay R40.
If this is something you're keen to do, read my guide on how to visit the penguins at Boulders Beach.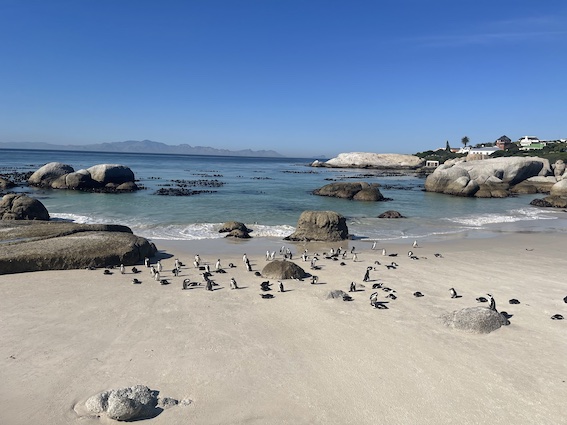 9. They drive on the left
In South Africa, everyone drives on the left. This wasn't a big adjustment for me as I'm from the UK where we do the same, but it's something to be aware of if you're from a country with right-hand drive. Still, it doesn't take long to get used to doing it the other way around.
Most cars are manual, too.
10. The Mother City
South Africans refer to Cape Town as the Mother City by South Africans, and you'll even see a big sign saying "Welcome to the Mother City" as soon as you leave the arrivals hall in the airport.
This is because it was the first place Europeans settled in Africa, so it's essentially the birthplace of European culture in the country. Obviously, this is a very dicey part of history, but the nickname is most definitely an affectionate one!
11. The Noon Gun
Every day at 12 pm, the sound of the noon gun can be heard across much of Cape Town's Atlantic Seaboard. Well, in De Waterkant and parts of the CBD, Green Point, and Sea Point, anyway. 
It used to be a time signal, so that ships could check that their timepieces were correct. Modern technology has rendered the daily blast functionally redundant, but it carries on for the sake of tradition.
I'm not going to lie to you, though, I could live without it.
I lived in De Waterkant for a long time, which is right below Signal Hill. Signal Hill is where all of the canons are, so the sound of the noon gun was SO LOUD. It made me jump every single day without fail.
For more information about Cape Town, check out these articles: