Last Updated on November 2, 2023 by thecapetownblog
We all love mimosas – and even more so when they're bottomless!
I mean, who doesn't love going to town on as many mimosas as you can get down your throat, without worrying about racking up an enormous bill?
One thing I did notice when I first moved to Cape Town is that bottomless mimosas don't seem to be as common here as they are in the UK. However, that's not to say that you can't find them around town, which is why I've rounded up the best places to go bottomless in Cape Town.
There aren't that many, but I will keep this list updated regularly to make sure that you never have to miss out on a great drinks deal.
Cheers!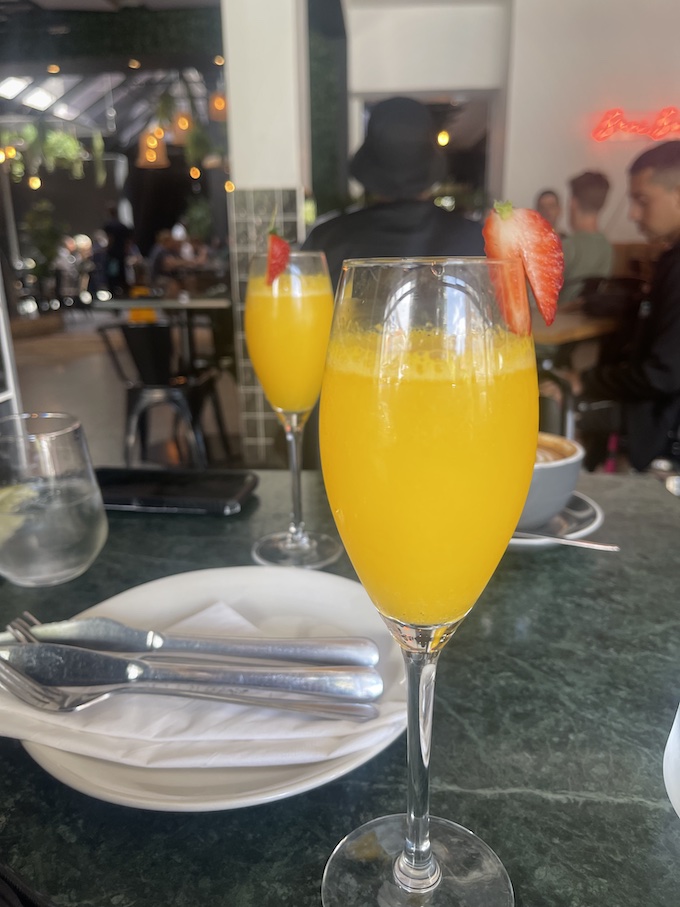 This post may contain affiliate links. When you make purchases through these links, I earn a small commission at no extra cost to you, which helps to keep this blog up and running. Thank you so much!
1. Kloof Street House
Kloof Street House is one of the best places to eat and drink on, well, Kloof Street, but a lot of people don't realise that they offer bottomless mimosas on weekends.
Yup, I only recently learned myself that Kloof Street House offers brunch, and as you'd expect it's a great menu with lots of different types of eggs benedict, and even steak and chips!
Between 10 am and 12 pm on weekends, you can also add bottomless mimosas for R199. Just make sure to get there in time to make the most of the unlimited bubbles.
Address: 30 Kloof Street, Gardens
2. Cause & Effect
Cause & Effect are known for their kooky cocktails, but they also offer bottomless mimosas with their breakfast dishes.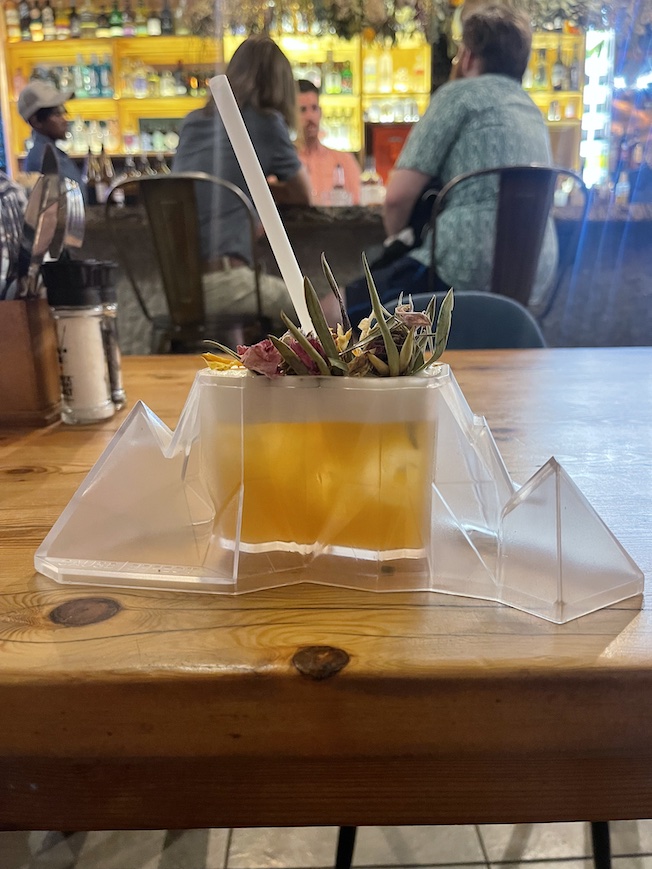 This deal is available every day of the week, albeit within different time frames, so for that reason I think this is definitely one of the best places to get bottomless mimosas in Cape Town.
When you order a breakfast dish at either the Camps Bay or Waterfront branch of Cause & Effect, you can add bottomless mimosas for R189.
You can do this from 10 am – 11:30 am from Monday to Thursday, or 9 am until 11:30 am on Friday, Saturday, and Sunday. Let the good times roll!
Although the Waterfront Cause & Effect location has a better reputation than the Camps Bay one, I'd actually recommend heading to the latter for bottomless mimosas. That way, you get to enjoy them with a beautiful sea view and hit the beach straight afterwards. 
Address: The Rocket Shed, 280 Dock Rd, V&A Waterfront OR 69 Victoria Road, Camps Bay
3. Jarryds
Jarryds tops my list of the best breakfast spots in Cape Town, and one of the reasons I love it so much is because you can make your mimosas bottomless for R385. To be fair, that's pretty pricey compared to some of the other spots on this list, but you really can't beat brunch at Jarryds. 
Address: 90 Regent Road, Sea Point
4. The Pot Luck Club
The Old Biscuit Mill in Woodstock is a very cool place to hang out, but there's arguably nowhere cooler than the Pot Luck Club on the sixth floor of the Silo. With huge glass windows that offer amazing views of Table Mountain and an award-winning chef to boot, this place is where real foodies come to have dinner.
And since this is a foodie hotspot, there's a brunch set menu rather than your typical pancakes and eggs benny a-la-carte. It will set you back a pretty penny – R950 to be exact, which is steep for a local brunch – but it's a gourmet experience, so you pay for what you get. And to accompany this 5-star brunch, you can add bottomless cap classique (or Bloody Marys) for R530.
Cap classique is the same thing as champagne, except it's made in South Africa so they can't call it champagne. I know this isn't technically a bottomless mimosa, but you can always ask your waiter to add some orange juice in there!
For more deals in Cape Town, check out: