Last Updated on June 27, 2023 by thecapetownblog
We're living in the digital age where there's an app for pretty much everything. Nowadays, when you travel you almost always have to download some sort of new app when you arrive in your latest locale, and Cape Town is no exception.
I find Cape Town a very easy place to live and adjust to, but there's no denying that certain apps will make your life that much easier. So from loadshedding to bragging about hiking, here are the must-have apps you need for life in the city.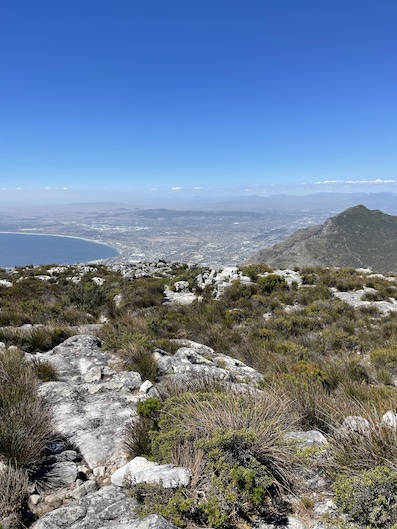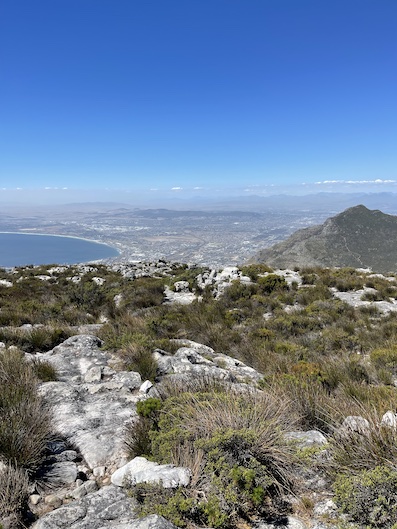 This post may contain affiliate links. When you make purchases through these links, I earn a small commission at no extra cost to you, which helps to keep this blog up and running. Thank you so much!
1) EskomSePush
Ah, Eskom.
The brains behind load shedding have developed an app so that you at least know when the power is going to be out – even if the schedule is sometimes "adjusted" at the last minute.
In case you didn't know, load shedding is a system of scheduled power outages because essentially, South Africa doesn't have enough electricity to power the whole country at once.
Or rather, they lack the infrastructure and maintenance to keep the entire grid on at once, but that's a very thorny political issue that I'm not going to get into here.
But anyway, although there's not much you can do about losing power multiple times per day, you can at least know when it's going to happen thanks to the EskomSePush app. It's free to download and you can add different neighbourhoods to your alerts so that you can see when the power is going to go off.
You can also check different areas out and see the schedules for stages, as the power outages vary according to the day of the week and the "stage" that you're on. Stage 1 is the mildest, while Stage 8 brings the most frequent outages.
Stage 6 is the worst I've ever experienced in Cape Town, but you never know with Eskom. 
You can download Eskom Se Push on Google Play or the App Store.
2) Uber (and UberEats)
There aren't many typical cabs in Cape Town anymore, and you don't really want to take the taxi shuttles as a foreigner – they drive like crazy and are known for being pretty unsafe. So if you're only in the city for a short amount of time, Uber is the most convenient way for you to get around.
In a similar vein, UberEats is the most convenient food delivery service and most of the city's restaurants deliver via UberEats, which is perfect for when you're hungover in bed and just need a pizza.
You can use both cash and cards for Uber in Cape Town, and I've never had any problems using my UK debit card to pay for rides or food.
Click here to download Uber on the app store or Google Play.
3) Checkers 60/60
Checkers 60/60 is a grocery delivery app that will have your weekly shop to you in under an hour, provided you order 35 items or less. You can also schedule your delivery for later in the day if you prefer, as long as it's between 8 am and 8 pm.
I've found this service to be super reliable and it's easy to get a refund if there's a problem with one of your items.
The only issue I've had is that Checkers 60/60 didn't like my debit card for some reason, so I had to pay with a credit card. It's available for iPhones and Androids.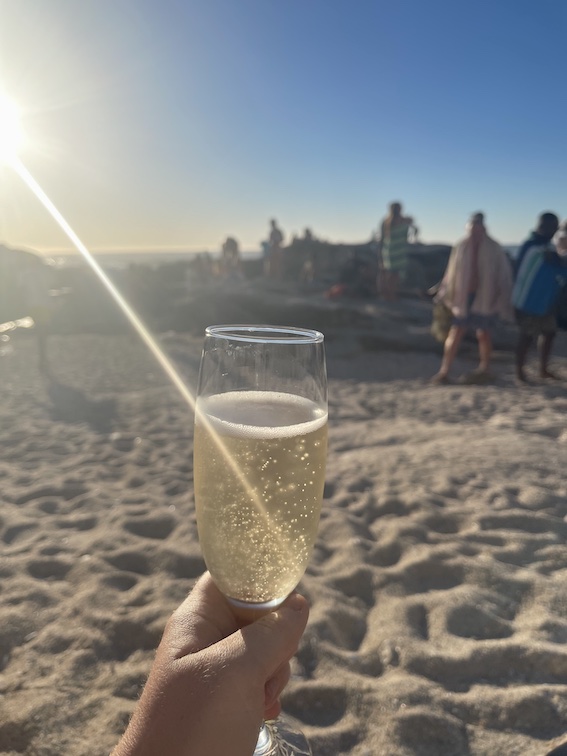 4) Pick n Pay ASAP
In a similar vein, Pick n Pay ASAP will have your groceries to you in the blink of an eye. Well, not quite, but it's also fairly speedy. They deliver between 10 am and 8 pm, and unlike Checkers you can use this on your desktop browser as well as your phone. It's not quite as reliable as 6060 but it's still worth downloading. 
Download it here on Google Play or the app store.
5) MyCiti Bus App
If you want to use the MyCiti bus while you're in Cape Town, then you should download the app so that you can check schedules, routes, and live bus times on your smartphone. You can also save your frequent routes and destinations for easy access, which is very handy.
6) Strava
Running, cycling, and hiking are all popular pastimes in Cape Town, and the Strava app can help you log all of your times and check out new routes. If you're a fitness fanatic then the chances are that you already have this downloaded, but I thought it was worth mentioning anyway! 
7) Wise
I've found Wise – formerly TransferWise – the most convenient way to pay my rent and send large sums of money in South Africa. It's easy to use and you can easily send money to South African bank accounts, as long as you have the user's account number, name, email, and birthday. It was cheaper to pay my rent this way than to withdraw cash multiple times, and the money usually arrives in a day or two. 
The recipient doesn't need to have a Wise account to receive money, just a bank account. The only thing to note is that the first time that a South African receives money for you in a calendar year they'll have to form out a short form with their details and say why you're sending them money. If they don't do this, the money will bounce back in 7 days. 
What about mobile data?
You can buy a tourist SIM card from the airport and a 30-day data bundle. I think that Vodacom is the best choice because it has the most reliable signal, and there are Vodacom booths at both domestic and international arrivals at the airport, as well as lots of stores around the city. The prices are as follows:
1GB = R85 (£4.25)
2GB = R149 (£7.50)
4GB = R249 (£12.50)
6GB = R349 (17.50)
10GB = R449 (£22.50)
A quick note about Snapscan
I've seen other blog posts about apps to use in Cape Town mention Snapscan, which allows you to pay at markets, bars, and restaurants with a QR code. While this is super convenient, it currently only works with South African bank cards, so it's not really worth downloading unless you happen to have one. 
For more practical tips on exploring Cape Town, check out the following articles: