Last Updated on October 20, 2023 by thecapetownblog
There are plenty of malls in Cape Town, so if you're in the mood to do some shopping, then the Mother City has you covered.
You can find plenty of international stores here, from H&M and Zara to Chanel and Burberry, as well as local favourites like Mr Price (or Monsieur Pricé, as locals jokingly call it).
There are a couple of great malls that are very central, as well as good options in both the northern and southern suburbs.
I'll cut the chit chat short and dive right into the best malls in Cape Town so that you can spend less time reading and more time shopping!
1. Victoria Wharf Mall, V&A Waterfront
Often the Victoria Wharf Mall is referred to as the V&A Waterfront, but the V&A Waterfront is a huge mixed use destination that includes the harbour, the Silo district, Granger Bay, a bunch of indoor markets, and lots of fancy apartments and hotels.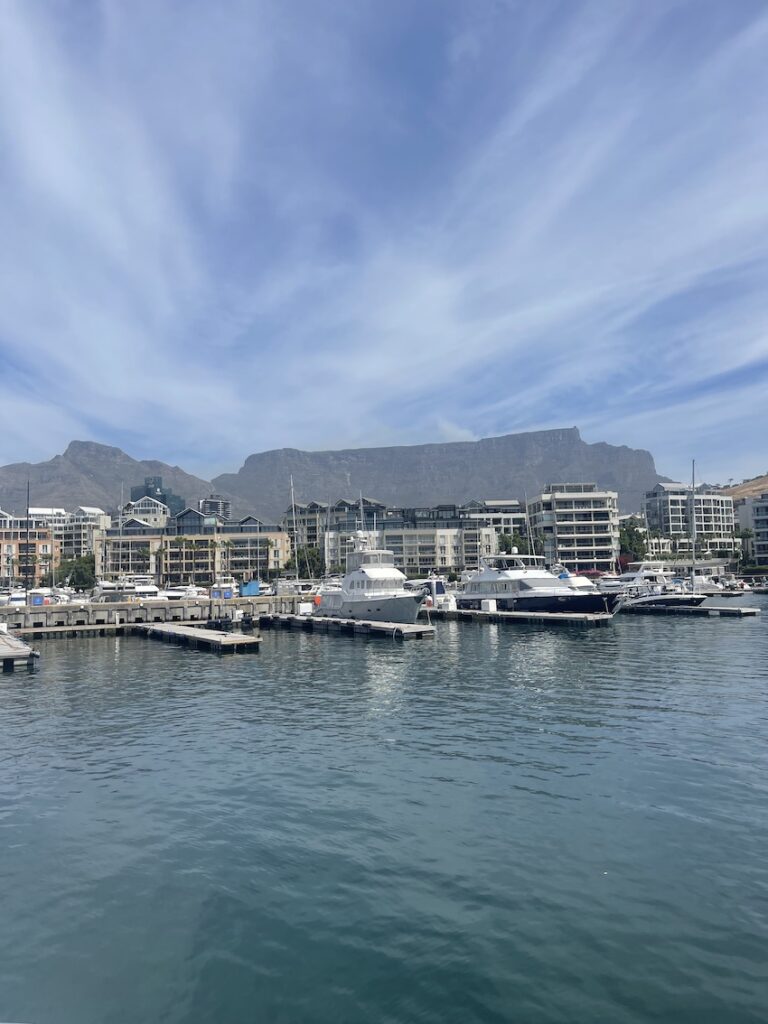 This post may contain affiliate links. When you make purchases through these links, I earn a small commission at no extra cost to you, which helps to keep this blog up and running. Thank you so much!
Meanwhile, the Victoria Wharf Mall is the actual shopping centre.
But specifics aside, this mall is, in my opinion, hands down THE best one in Cape Town.
Not only is its waterfront location super convenient, it's also HUGE and is home to over 200 shops and restaurants! I'm not kidding when I say you can find literally everything here. 
There's an upstairs section with posh shops and designer boutiques that I'm way too poor to shop in, as well as tons of high street favourites like CottonOn, H&M, Lush, MAC, and even a Hamley's.
There's also a Woolworths department store which sells luxury makeup, home goods and clothing as well as its signature posh food, and a Pick 'n' Pay if you're after some cheaper groceries. I'm not usually a big fan of Pick 'n' Pay supermarkets but the one at the Waterfront is quite nice!
The Victoria Wharf Mall is also just a nice mall in general. There's lots of natural light, there are nice decorations around the festive season, it's right next to the ocean, and (most importantly for me) the toilets are clean.
There are also lots of great places to eat and some of the best affordable restaurants at the Waterfront are actually inside the Victoria Wharf Mall, as well as the ever-popular Willoughby and Co. Personally, I like Tasha's.
And once you're done with your shopping, you've got all of the Quay area's top attractions around you, including some awesome bars, even more restaurants, gin tasting experiences, and boat trips!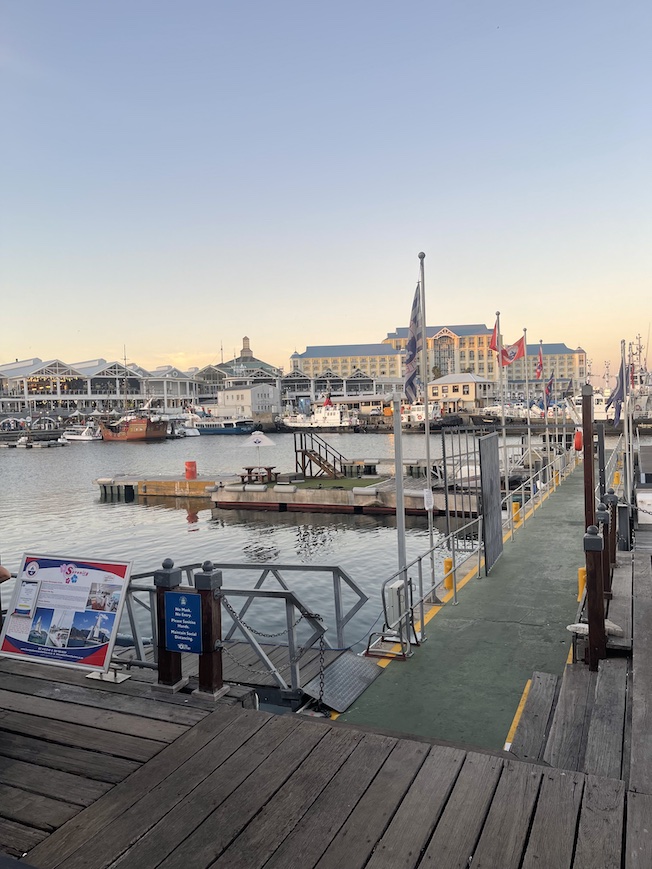 Address: 19 Dock Road, Victoria & Alfred Waterfront
Open times: 9 am – 9 pm
2. Cape Quarter Lifestyle Village
The Cape Quarter Lifestyle Village is far from the biggest mall in Cape Town (in fact, it's actually not that big as far as malls go), but it is a really nice place to hang out and shop for some bougie bits for your home.
I wouldn't come here to buy clothes but they've got a ton of upscale offerings including a liquid IV clinic, sound bowl and sculpture stores, an Under Armour shop, and gift shops.
There's also a really nice Spar supermarket here which has loads of great hot food counters, and some good cafes. Yumcious do delicious breakfasts and a great lunch buffet to boot!
Essentially, as the name suggests, you come to the Cape Quarter to do lifestyle shopping rather than clothes shopping. It's a nice place to hang out and I spent a ton of time here when I lived just down the road!
Address: 27 Somerset Road, Green Point, Cape Town
Open times: 9 am – 6 pm (but different retail establishments do vary – the Spar is open until 8 pm most days)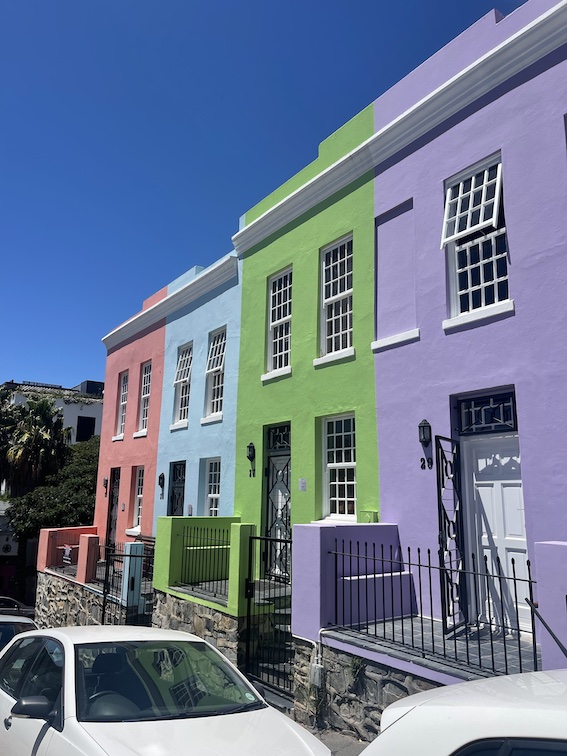 3. Canal Walk, Century City
Canal Walk is the biggest mall in Cape Town and one of the biggest in the whole of Africa! There are over 400 shops here so it's basically retail therapy paradise.
A bit like the Waterfront, Century City is a big mixed-use district with a ton of apartments and entertainment venues.
Aside from its size, the Canal Walk Mall is also noted for its Venetian-inspired architecture. It feels a bit theme-park-ish to me!
From homeware, sporting goods, and pet essentials to bridal stores and specialty biltong, you can find pretty much everything at Canal Walk. There's even a Build-a-Bear here!
Honestly, we'd be here all day if I went through every single store with you, but you can check out the full list via the website.
It's really a toss up between the Victoria Wharf and Canal Walk for the title of the most popular mall in Cape Town. I'd say the Waterfront is definitely more popular with tourists, but a lot of locals love to shop in Canal Walk, and there's a bigger range of affordable choices here, too. There's a lot to do around here as well – you can even go go-karting nearby
Address: 490 Century Blvd, Century City
Open times: 9 am – 9 pm
4. Bayside Mall, Table View
Bayside Mall is in Table View , which is about 30 minutes north of Cape Town city centre. It's also within easy reach of Bloubergstrand Beach, which is one of the best beaches in Cape Town, so you could always hit the beach when you've finished shopping!
This shopping centre has plenty of affordable clothing stores, mostly fast food restaurants, and a big Checkers supermarket.
There's also a big cinema on site and a big Game store, so this is a good place for a family day out.
Address: 33 Blaauwberg Road, Table View
Open times: 9 am – 9 pm (closes 5 pm on Sundays and public holidays)
5. Tyger Valley Centre
Tyger Valley Centre is a great place to shop if you're located in the northern suburbs. It has around 275 retail outlets including Cotton On, Ripcurl, Lovisa, and Pick 'n' Pay clothing. It's the second biggest mall in Cape Town, so you can do some serious shopping here.
There are also plenty of entertainment options here, such as an escape room, a cinema, a bowling alley, and a games arcade. This is another great Cape Town mall for families to visit.
Address: Corner of Bill Bezuidenhout Ave, Willie Van Schoor Dr, Bellville Park
Open times: 9 am – 7 pm (5 pm on Sundays)
6. Cavendish Square, Claremont
Cavendish Square is the main mall in the southern suburbs of Cape Town. It doesn't rival the V&A Waterfront's Victoria Wharf in terms of variety, but it has a pretty good list of international stores like Levi's, H&M, and Superdry.
I don't think it's the absolute best mall in Cape Town but it is pretty big. In fact, there are almost 180 stores here, so if you're in the southern suburbs and don't want to drive to the Waterfront, it is a good alternative.
If you want to eat here you've got quite a few fast-casual options, including Nando's, Ocean Basket, and Spur. There are also plenty of coffee shops and Krispy Kreme, in case you fancy something sweet.
Address: 1 Dreyer Street, Claremont
Open times: 9 am – 7 pm (5 pm on Sundays)